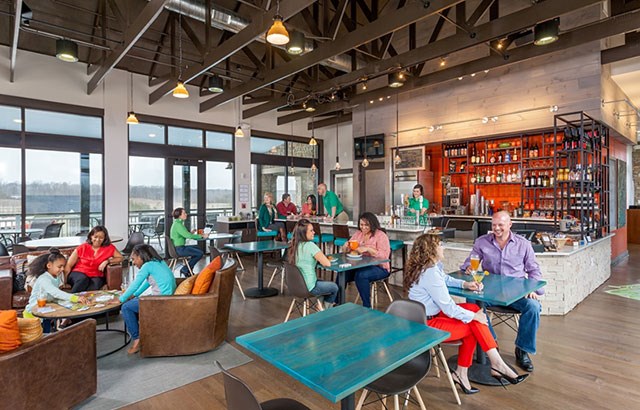 Swing By to Grab a Bite – at the Grounds Bistro and Cafe!
We can only imagine the appetite you work up visiting our ten model homes, so how perfect that lunch is just a walk away! The Grounds Bisto and Cafe at the Embrey House is the hopping eatery located right in our community, featuring a delicious breakfast, lunch and dinner menu not to mention fun themed nights like Taco Tuesday!
At Embrey Mill, once you're home, you're done. You can leave the car in the garage and head over to the playground, sports fields, nearby parks or on-site fitness center. And of course, you can have a quick bite or drinks with friends at the Grounds Bistro and Cafe. It's all conveniently located within the community, and designed for a better, simpler way to live.
Need more reasons to check out Embrey Mill? If you register with us when you stop by the Embrey House or any of the models and buy a home and are under contract by December 31, 2017, your HOA dues will be covered for the first year. Start checking out our homes now at https://www.embreymill.com/homes/, and for the latest information on Embrey Mill, be sure to follow us on Facebook and Twitter.