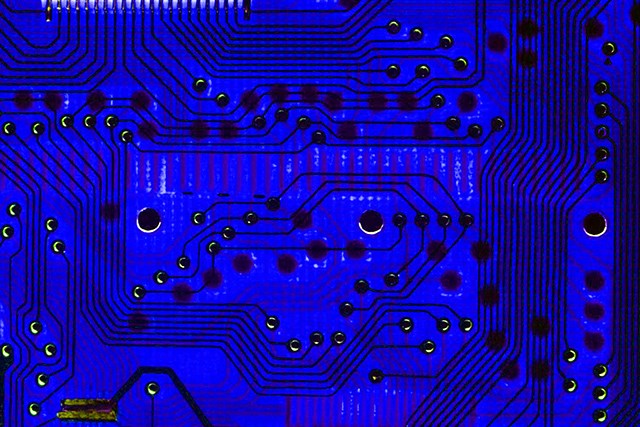 Tech-Out Your Home
Embrey Mill is full of beautiful, modern homes with the latest amenities, but why stop there? With today's latest smart-home tech, you can create a home that's safer, more convenient, and more energy efficient. Here are some of our favorite products to get you started.
                                                 Security
Nest Protect
Initially this doesn't seem that much different from your standard carbon monoxide/smoke detector, but the WiFi enabled elements make all the difference. With this device you can receive alerts when you aren't home, so if something happens you'll know immediately. You can also control the device from your phone – for example, if you're cooking and it gets set off you can easily turn it off.
August Smart Lock
Unlike most smart-locks, this one doesn't require removing your deadbolt. Installation is easy, and once you've installed it you can lock and unlock your door from your phone. You never have to worry about losing your keys again (okay, but don't lose your phone) – and if visiting family or the housecleaner arrives and you aren't there to let them in, you can do it remotely.
                                            Energy Efficiency
Smart Thermostats
There are many of these on the market but the most popular seem to be the Nest Learning Thermostat and the Ecobee3. Both thermostats learn your habits over time, automatically adjusting based on time of day and weather. They also learn when you're away and automatically turn themselves down. You can control them from your phone too, allowing you to track and manage your energy consumption remotely.
Smart Lighting
Though available from several companies, the Philips Hue system is currently the most popular. With smart lighting, you can adjust and dim lights from your phone as well as program in when lights should go on and off automatically. These aren't just for energy efficiency however – smart lighting lets you customize your ambiance for any activity from getting ready in the morning to watching a movie at night.
                                     Convenience & Control Hubs
Samsung Family Hub Refrigerator
WiFi enabling a fridge may seem an odd idea at first, but you can organize everything in your home from the kitchen with this device. It has a large screen allowing you to write notes to your family, view each other's schedules, play music, and order groceries. There are also cameras inside the fridge that you can access from your smart phone, allowing you to know exactly what you need to stock up on while you're at the store.
Amazon Echo
Currently one of the most popular smart home devices on the market, Amazon's Echo keeps getting better and better. Along with being able to play music and conduct searches for information just by voice activation, the Echo is also compatible with many of the other smart home systems on the market. This allows you to control lighting, air conditioning, and more with just the sound of your voice.
Belkin WeMo System
Belkin's WeMo system is an entire family of smart home devices. Each one is incredibly easy to use and allows you to control many elements of your home. One of the more popular items in the system is the insight switch – this allows you to control whatever's plugged into it from your phone. They also make cameras that track movement and turn things on and off based on where people are moving in the house. Everything is of course able to be monitored on your phone.
Turning your home into a smart home may seem daunting at first, but starting to use some of these technologies is actually very easy. Over time, these products can save you hundreds of dollars while also giving you the peace of mind of knowing that everything is under control.