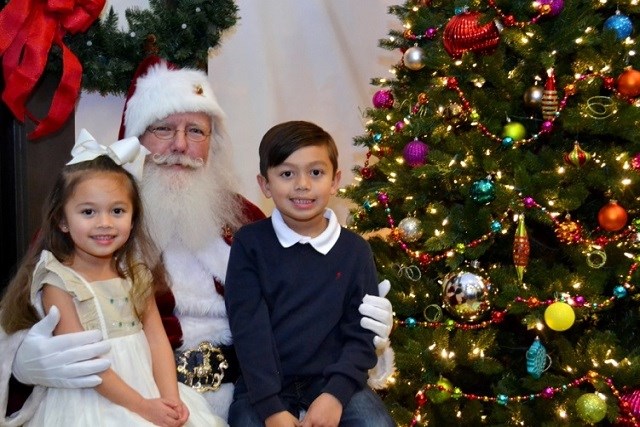 Santa at Embrey Mill!
ATTENTION: ALL EMBREY MILL KIDS!
The most wonderful, happy, and exciting time of the year will be here before you know it! Embrey Mill will be shining like a Winter Wonderland with beautiful sparkling lights, ribbons and wreaths throughout the community, giving you that warm happy holiday feeling!
The lights will be bright enough for Santa to see all the way from the North Pole helping guide his way to all the boys and girls of Embrey Mill! Be sure to be on your best behavior, remember Santa always knows who is naughty and who is nice!
Want to know a secret? Embrey Mill gets an early visit from Santa every year right before Christmas!  
So get dressed up in your best holiday outfits and head over to the Embrey House, to see Santa! You'll get to sit on Santa's lap and go over your holiday wish list while getting your picture taken, and then when you're done or while you wait you can color holiday pictures and enjoy lots of delicious holiday treats. It will truly be a magical time, with lots of smiles and happiness for all the Embrey kids (as well as even the stinky grownups!) So get ready for a truly magical night with Santa, right here at Embrey Mill.