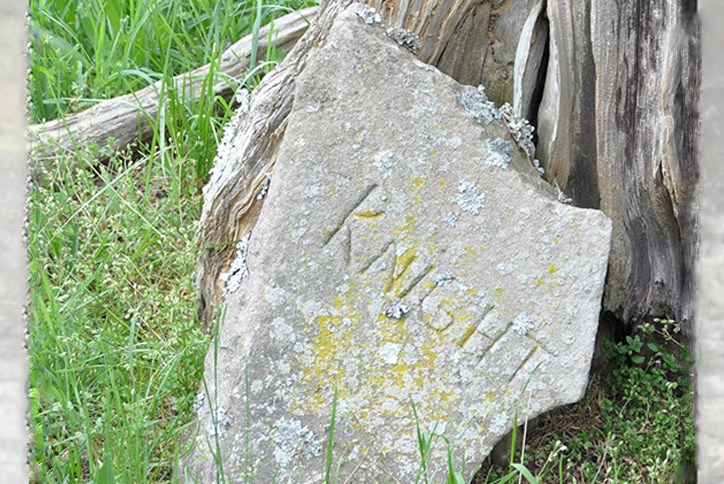 Historic Knight House at Embrey Mill
We have a lot of history around the Embrey Mill area. Read more about the Historic Knight House.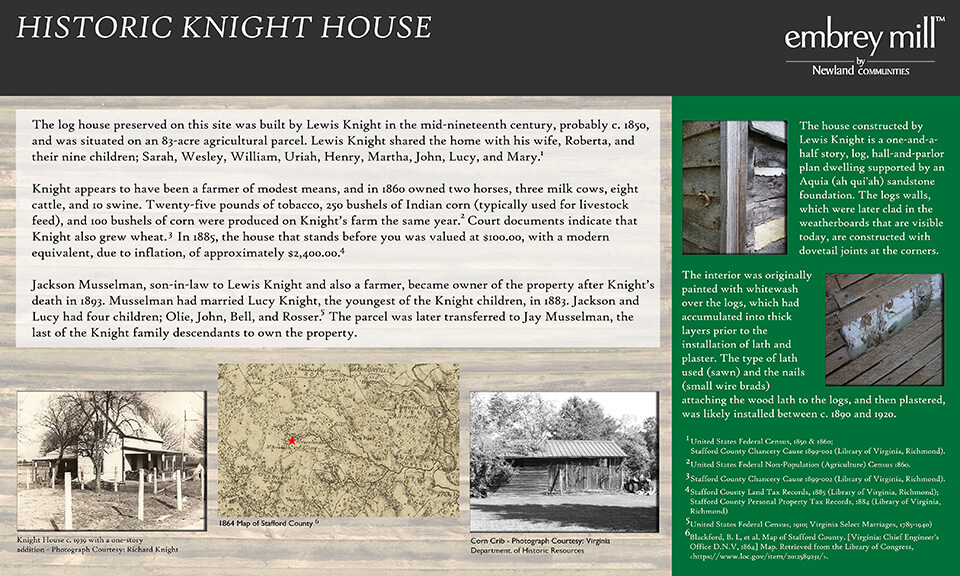 The log house preserved on this site was built by Lewis Knight in the mid-nineteenth century, probably c. 1850, and was situated on an 83-acre agricultural parcel. Lewis Knight share the home with his wife, Roberta, and their nine children; Sarah, Wesley, William, Uriah, Henry, Martha, John, Lucy, and Mary. 
Knight appears to have been a farmer of modest means, and in 1860 owned two horses, three milk cows, eight cattle, and 10 swine. Twenty-five pounds of tobacco, 250 bushels of Indian corn (typically used for livestock feed), and 100 bushels of corn were produced on Knight's farm the same year. Court documents indicate that Knight also grew wheat. In 1885, the house that stands before you was valued at $100.00, with a modern equivalent, due to inflation, of approximately $2,400.00.
Jackson Musselman, son-in-law to Lewis Knight and also a farmer, became the owner of the property after Knight's death in 1893. Musselman had married Lucy Knight, the youngest of the Knight children, in 1883. Jackson and Lucy had four children; Olie, John, Bell, and Rosser. The parcel was later transferred to Jay Musselman, the last of the Knight family descendants to own the property. 
Read More about the Historic Knight House