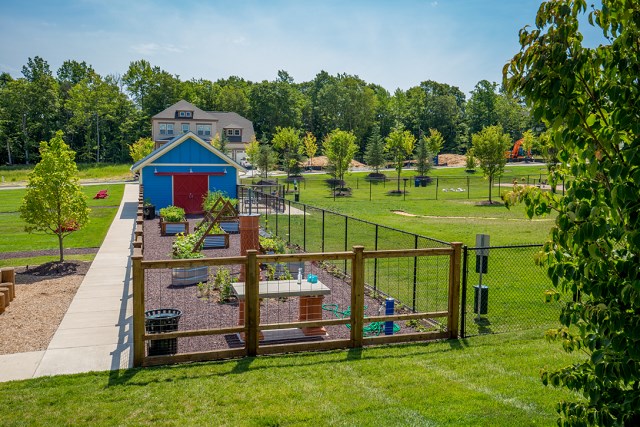 Embrey Mill Community Garden
If you've been to Dogwood Dog Park in Phase 1, you've probably noticed the fenced-in area immediately to the right of the entrance. This area has massive aluminum planter boxes with a variety of gorgeous plants growing in them. This is our community garden, made exclusively for the use of residents living in Embrey Mill. Eco-friendly and environmentally responsible, when the crops are in season it can be an excellent educational experience to share with your friends and family.
The Community Garden provides residents fresh, locally-grown produce right in your very own backyards. It also gives residents the opportunity to give back to their community in a valuable and time-honored tradition. So the next time your green thumb starts itching, come out to the community garden and sow the seeds for a healthier future!
Happy Gardening!