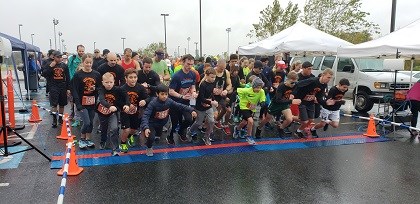 2018 Halloween 5k
Thank you to all who came out for the 2018 Halloween 5k and Monster Mile! This year we got hit with a lot of rain but that didn't deter the committed runners! We hope you got a chance to see our Kid Reporter, Isabelle reporting live on our Facebook during the events. Make sure to go over to our Facebook to see if you made it onto our page! 
https://www.facebook.com/EmbreyMill/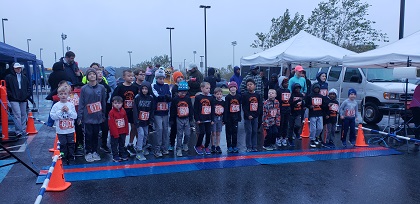 Even the kids ran in the rain for the Monster Mile!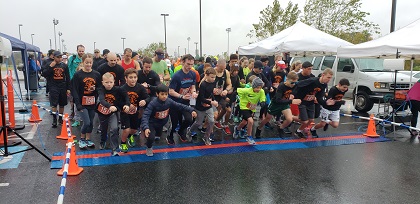 Next up was was the 5k!
Congrats to the winners!
Results are posted below.
Women Overall
Kelly Rebholz Time 7:11
Women 14 & Under
Madi Parr Time 7:41
Women 15-19
Sarah Sabal Time 8:14
Women 20-29
Brittany Walman Time 8:15
Women 30-39
Kerrianne Rouse Time 7:58
Women 40-49
Michelle Lemke Time 8:06
Women 50-59
Helena Bozarth Time 7:47
Women 60 & over 
Nancy Ball Time 9:31
Men Overall
E.J. O'Malley Time 5:53
Men 14 & Under
Brady F. Brennan Time 7:10
Men 15-19
Joshua Mulroy Time 6:52
Men 20-29
Jacob Dyer Time 7:06
Men 30-39
Jason Murphy Time 7:03
Men 40-49
Michael Mulroy Time 7:00
Men 50-59
Brad Rippey Time 6:41
Men 60 & over
Allen Vaughan Time 8:10