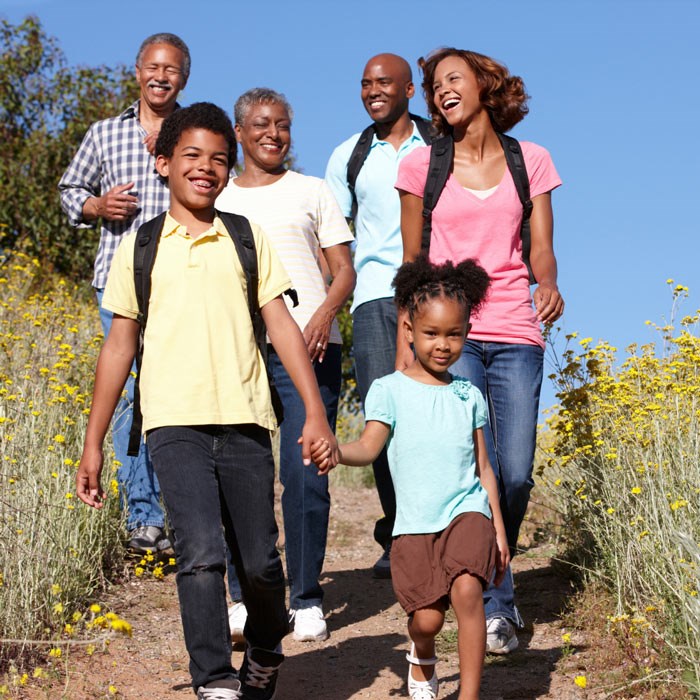 14 of Our Favorite Hiking Trails in Stafford, VA
John Muir—often called the Father of the National Parks—said, "Wilderness is a necessity."
We think hiking in said "wilderness" is one of the most enjoyable leisure activities.
It's a great form of exercise that often doesn't feel like exercise. You get to experience nature and history. Plus, it's a really fun activity to do as a family.
There are so many really great hiking trails near Embrey Mill. Here are 14 of our favorite places to go hiking around Stafford, VA:
1. Stafford Civil War Park Loop
This 3-mile loop trail takes you through the 41-acre Stafford Civil War Park. As you hike on the trail, you'll travel back in time with the help of the many interpretive signs and maps around the park. Visit three preserved earthen artillery fortifications, and some other interesting Civil War-era and Colonial constructions. Just 16 minutes from Embrey Mill, the Stafford Civil War Park Loop is a wonderful place to hike and explore.
2. Government Island Trail
Government Island is quite the special place. This 17-acre park is both a scenic nature preserve and an archaeological site. Hike around the 1.5-mile heritage trail, enjoy spying nature from the boardwalk, and visit the sandstone quarry that provided construction materials for the U.S. Capitol and White House. Best of all, Government Island is only about a 14-minute drive from your home in Embrey Mill.
3-8. Trails in Crows' Nest Natural Area Preserve
Crow's Nest Natural Area Preserve is many weekends of adventures all in one spot. Enter the park from two different locations, and get ready for some awesome views of nature. With 6 different trails to explore of varying length—including an 8-mile water trail for canoes—you'll enjoy views of Accokeek Creek, Potomac Creek, and all the various land features that surround these waterways. And all these natural places to hike around are just 15 minutes east of Embrey Mill.
9-14. Embrey Mill Trails
For this list of great places to hike around Stafford, VA, we saved the best for last: our very own Embrey Mill trails! We have 10 miles of trails winding through and around our community that connect everything great about living here. Hiking on our 6 trails, you'll easily be able to travel to our parks (including those for dogs), the Embrey House, our pools, and everywhere else in Embrey Mill. Best of all, the Embrey Mill Trails are almost literally right in your own backyard.
The warmer weather makes now the perfect time to plan some hikes all over Stafford. And with so many beautiful hiking locations all around Embrey Mill, your family can have all sorts of outdoor adventures this summer. Just make sure you wear good hiking shoes!