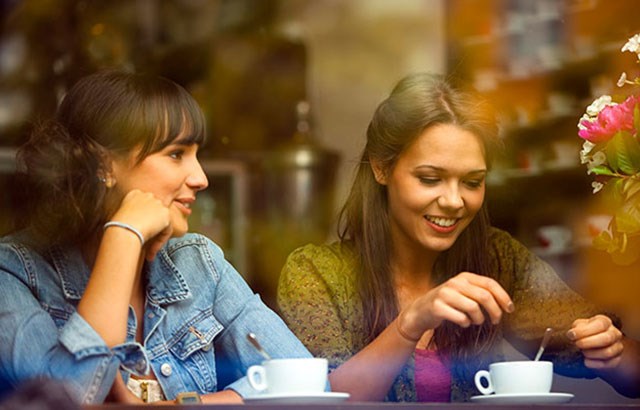 Embrey Mill Signs Before 'n' After Cafe to Join Embrey House
North Stafford, Virginia – June 27, 2013 – Embrey Mill, an 831-acre master-planned community in North Stafford, Virginia is excited to name Before 'n' After Cafe as its restaurant partner for Embrey House. The exclusive partnership provides residents a convenient dining option on-site from day one, and is the first of a number of distinctive amenities coming to Embrey Mill.
After listening to the market and understanding that spending time with family and friends was most important to its buyers, Embrey Mill planned amenities that would maximize residents' time at home. Having an on-site food and beverage venue open from day one with outdoor deck seating, adjacent to the community pool, gives residents a destination to enjoy, without leaving the community.
Upon completion this summer, Embrey House will serve as the community's central hub, offering a place for residents to relax, socialize, and access convenient concierge services. In tandem with Before 'n' After Cafe, Embrey House will feature theme nights, live bands and cookouts on its terrace.
"Before 'n' After Cafe is a true Stafford gem, and we're proud to call them our partner," said Tracy Graves, Vice President of Operations at Newland Communities. "We're excited to provide our residents this and many more amenities, all of which they can enjoy without having to get back in the car."
The popular local café will offer its full menu in a comfortable setting with indoor and outdoor seating, on a schedule that offers convenient lunch and dinner options to Embrey Mill's busy residents. As the community grows, Before 'n' After plans to also include breakfast.  
"Before 'n' After Cafe is committed to serving the local community, and we're excited to continue doing so through our unique partnership with Embrey Mill," said owner Josh Grein. "We're much more than your average café, and our vision makes us the perfect match for this distinctive community."
Additionally, the clubhouse will offer community and new home information for Embrey Mill, offering immersive technology and trained staff to help potential homebuyers learn about the unique community. The space and its amenities – and the lifestyle that goes with them – will provide an appealing hands-on experience for potential buyers.
When complete, Embrey Mill is planned to feature 1,827 new homes and multiple civic and recreation centers, as well as over one-third open space including extensive public parks and 10 miles of trails. Embrey Mill is scheduled to open Summer 2013.
Embrey Mill is owned in a joint venture between NORTH AMERICA SEKISUI HOUSE, LLC (NASH), the US business unit and full subsidiary of SEKISUI HOUSE, LTD., Japan's largest homebuilder and leading diversified developer, and NEWLAND REAL ESTATE GROUP, LLC, whose development business, Newland Communities, is the master developer of the community. It is one of 30 assets the NASH-Newland partnership manages together in 11 states across the US.
For more information, please visit www.EmbreyMill.com and follow us on facebook.com/EmbreyMill and twitter.com/EmbreyMill.
About Newland Real Estate Group, LLC:
Newland is a diversified real estate company leveraging a national platform and over 40 years of experience to perform challenging and diverse development, investment, management, and advisory services across a wide range of real estate. The company's mixed-use development business, Newland Communities, actively owns, operates and develops premier residential master-planned, commercial, retail, and urban mixed-use real estate across the U.S. Headquartered in San Diego, Calif., Newland and its affiliated companies have completed, or have underway, more than 140 diverse real estate developments, more than 20 million square feet of commercial and retail space, and 175,000 residential units in 14 states. www.newlandcommunities.com
About NORTH AMERICA SEKISUI HOUSE, LLC (NASH):
NASH was established in 2010 as the U.S. business operations unit and a full subsidiary of SEKISUI HOUSE, LTD., Japan's largest homebuilder and a leading diversified developer since 1960. SEKISUI HOUSE, LTD. has built more than two million houses to date and expanded its operations to Australia, China, Singapore, and the U.S.  NASH establishes joint ventures to build innovative and sustainability-conscious master planned communities across the US. NASH is headquartered in Arlington, Virginia.  http://nashcommunities.com/. The Embrey Mill development joint venture is one of NASH's consolidated subsidiaries in the US.
SEKISUI HOUSE is headquartered in Osaka, Japan.