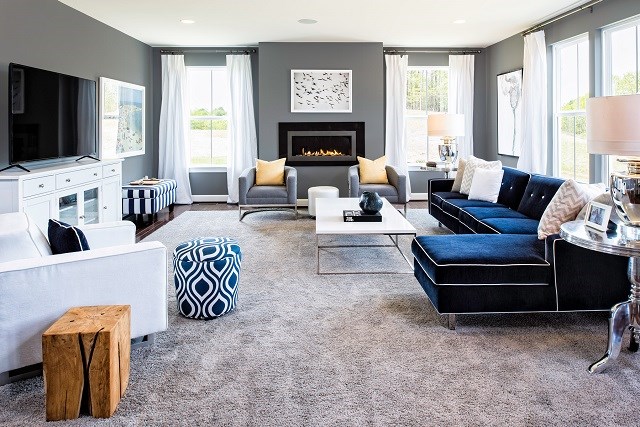 Checklist for Prepping Your Home for Sale
Of course you want your home to sell fast and bring top dollar. Here's a rundown of friendly reminders on prepping your house into a welcoming and marketable home.
1. Get Emotional. Not!
Disassociate yourself with your home. Say goodbye to every room, and don't look back! Focus on the future by picturing yourself handing over the keys.
2. De-Personalize your home
Pack up your personal photographs and family heirlooms. Buyers can't see past personal artifacts, and you don't want them to be distracted.
3. De-Clutter!
Get rid of things you haven't used in years.
Pack up all knickknacks

Clean off everything on the kitchen counters

Remove all books from the bookcase

Put away anything that will go in a drawer or cabinet
4. Rearrange closets and kitchen cabinets
Buyers will open closets and cabinet doors. Think of the message it sends when items fall out. Organize everything. Alphabetize spice jars. Neatly stack dishes. You get the picture.
5. Rent a storage unit (don't use your garage)
Remove extra pieces of furniture that block or hamper paths and put them in storage. Remove extra leaves from your dining room table to make the room appear larger.
6. Remove/Replace your favorite items
If you want to take window coverings, built-in appliances or fixtures, remove them now. If you want grandma's chandelier, take it down and store it. Buyers don't want to be surprised by missing items they assumed came with the home. This can also help them imagine the personal touches they will be able to customize and add themselves.
7. Make minor repairs
Replace burned out light bulbs – inside and out of the house

Patch holes in the walls

Fix leaky faucets

Consider painting your walls a neutral color

Wash windows inside and out

Polish chrome faucets and mirrors

Vacuum daily
8. Scrutinize!
Go outside. Open your front door. Stand there. Do you want to go inside? Is your house welcoming?

Examine how furniture is arranged. Move pieces around to open up the room or until it makes sense.

Does it look like nobody lives in this house? You are almost finished.
9. Curb Appeal Counts
Keep the sidewalks cleared  Mow the lawn

Paint faded window trim

Plant flowers

Trim your bushes

Make sure visitors can easily read your house number