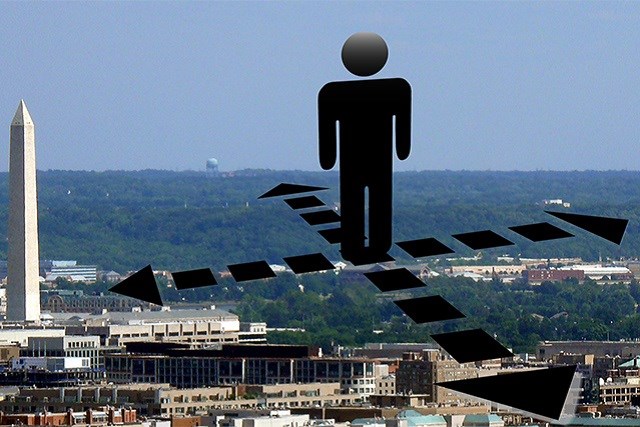 The D.C. Cheat Sheet
Considering D.C. is so historically and cultural rich, it's no surprise that relatives and friends are eager to visit when you move to Embrey Mill. There are so many things to do in D.C. that it can be hard to narrow down what your visitors may find most interesting. We've hand-picked some recommendations out of everything D.C. has to offer to help make planning easier.
The Can't-Miss:
The National Mall
Visiting the monuments of our nation's founding fathers and most revered leaders is one the first things a visitor should do here. You can spend however much or little time exploring the Lincoln Memorial, Washington Monument, Vietnam Veterans Memorial, and many other historical landmarks in the area. Admission to the National Mall is free.
The National Museum of Natural History
Located on the National Mall, this museum is one of the most well-known museums in the country. Housing everything from dinosaur skeletons to the Hope Diamond, this place is a must-see. Great for children and adults alike, this is sure to please any visitor. Admission is free for all Smithsonian museums, though IMAX shows may be a small fee.
The National Air and Space Museum
Standing just across the Mall from the Natural History Museum, the Air and Space Museum is an incredible tribute to American innovation and exploration. This museum contains artifacts from every era of aviation history – from the Wright brothers' plane to space shuttles. Admission to the museum itself is free, but there are special IMAX and Planetarium shows and rides that may add some cost.
The National Museum of American
History Celebrate our nation's rich history in the heart of the country. Reflect over the awe-inspiring Star Spangled Banner or view props from classic films such as The Wizard of Oz. You can also explore Julia Child's kitchen and see a piece of Plymouth Rock. As with other Smithsonians, admission is free.
The Arts:
The Freer|Sackler Gallery of Art
Explore the arts with a specific focus on Asian, Middle Eastern, and Ancient Near Eastern Art. Though there are other styles of art in the museum, the beautiful and intricate art work of the ancient worlds do tend to be a bit more prevalent in this particular gallery. Admission is free.
The National Portrait Gallery
As the name implies, this is a portrait-focused museum. View the famous portraits of our founding fathers, presidents, and first ladies. There are also galleries dedicated to war heroes, TIME magazine cover art, Women's Suffrage, and very early photography. Admission is free.
National Museum of African Art
Experience the vibrant cultures and styles of Africa in this Smithsonian museum. Containing everything from cultural artifacts to contemporary works, this museum is a feast for the eyes. Admission is free.
Special Interest:
The Newseum
The history of news and information distribution is incredibly rich. Going all the way back to the 16th Century, you can find out how people learn about the world they live in through the museum's high-tech interactive exhibits. Admission varies from $13.95 - $22.95 depending on age.
The International Spy Museum
If you've ever wanted to know the secrets of espionage, this is the place to go. You can participate in Operation Spy, a live-action spy adventure of your own or simply enjoy the exhibits. Learn about the history of the profession, the tools and tricks, as well as what espionage looks like in the 21st Century. Admission prices vary from $14.95 - $28.95 depending on age and the experiences you select.
Non-Museum Activities:
The National Zoo Thanks to being part of the Smithsonian, this zoo is free to visit. Get an up close and personal look at the Giant Pandas or watch as Orangutans travel 40 feet above your head on a series of cables. With its petting zoo and pizza-garden playground, this attraction is perfect for kids.
The United States Botanic Garden
Resembling London's Crystal Palace, this greenhouse has some truly beautiful foliage in its gardens. The real star, however, is what's known as the "Corpse Flower" – notorious for its incredibly strong aroma. If it happens to be in bloom when you go, you're in for quit the experience. The Botanic Garden also has a butterfly garden and water garden nearby. This attraction is free.
The Offbeat:
Follow Graffiti to The Fridge
After following a graffiti trail in the Eastern Market neighborhood of D.C., you'll find yourself at The Fridge. This eclectic gallery is constantly updating exhibits, featuring works of various off-kilter artists including street art, mixed media, and more.
D.C. Rollergirls
If high-energy, adrenaline-fueled entertainment is what you're after, don't miss out on seeing D.C.'s own roller derby team. Come see one of their matches and enjoy delightful kitsch and impressive athletic ability when you see them take on their opponents.
D.C. Ducks Tour
If you want a fun way to see most of D.C.'s sights from the water, take your group on a DC Duck Tour. These amphibious vehicles can drive off a road and straight into the water, providing a unique way to see everything that's quintessentially D.C.
Take a World Tour
D.C. isn't just home to American history and culture – it's also home to the embassies of our allies. Many of these locations open their doors to visitors and have small museums about their countries as well as other activities. Some stand outs include the Canadian Embassy Rotunda (a massive echo chamber), the Japanese Embassy's Ippakutei Tea House, the pub at the British Embassy, and the sauna at the Finnish Embassy.
D.C. is an incredible sprawling city containing many places to visit to learn about history, science, art and anything else you can imagine. This guide only scratches the surface, but we hope it has given you some great ideas for when you have visitors.