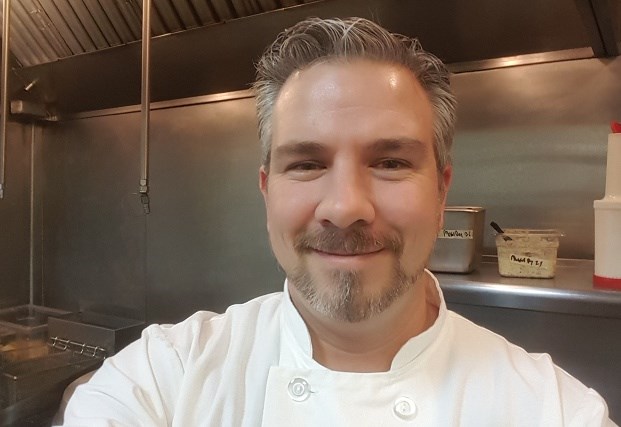 Welcome to Embrey Mill Chef Rob!
The Grounds Bistro and Cafe has a new Executive Chef and Manager! Embrey Mill couldn't be more excited to welcome Chef Rob!
Chef Rob comes to us from Detroit Michigan. He began working in the culinary industry at the age of 13 and went on to get his culinary degree from the Kentucky Institute of Culinary Arts. Since then he has been an executive chef for over 16 years specializing in American cuisine. Chef Rob was voted Best New Chef in the Detroit Daily and even competed on the Food Network's "Chopped". 
In his spare time Chef Rob enjoys spending time with his wife and four children and getting involved in the community. He's involved in organizations like No Kid Hungry and Taste the Nation where he is able to combine his love for food and his passion for helping others. 
When asked what his big plans for the bistro included Chef Rob summed it up by saying he was "committed to delivering great food and service to every guest, every time."
Welcome to the neighborhood Chef Rob!