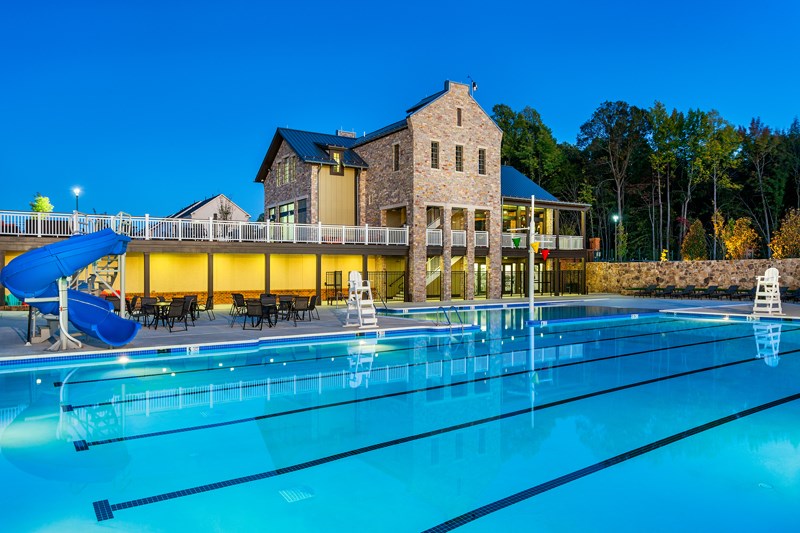 Amenities at Embrey Mill
Simply put - Embrey Mill is a community for families. Our amazing indoor and outdoor amenities show just that. Get your daily dose of fresh air at one of our many parks, enjoy a hot cup of joe at our on-site cafe, or give nature a visit by hiking one of our community trails - each day has a different agenda and you get to create the schedule to find your next #BestDayEver!

From Phase 1 to Phase 2, the amenities are endless. Check them out!
Phase 1
Dogwood Dog Park
A place to run free with your four-legged family members, the Dogwood Dog Park is a pup favorite here at Embrey Mill. This spacious park has areas designated for both small and large dogs, and even a pet washing station for those muddier days. To make things even better, there's also a playground located right outside of the dog park so you can watch everyone play safely!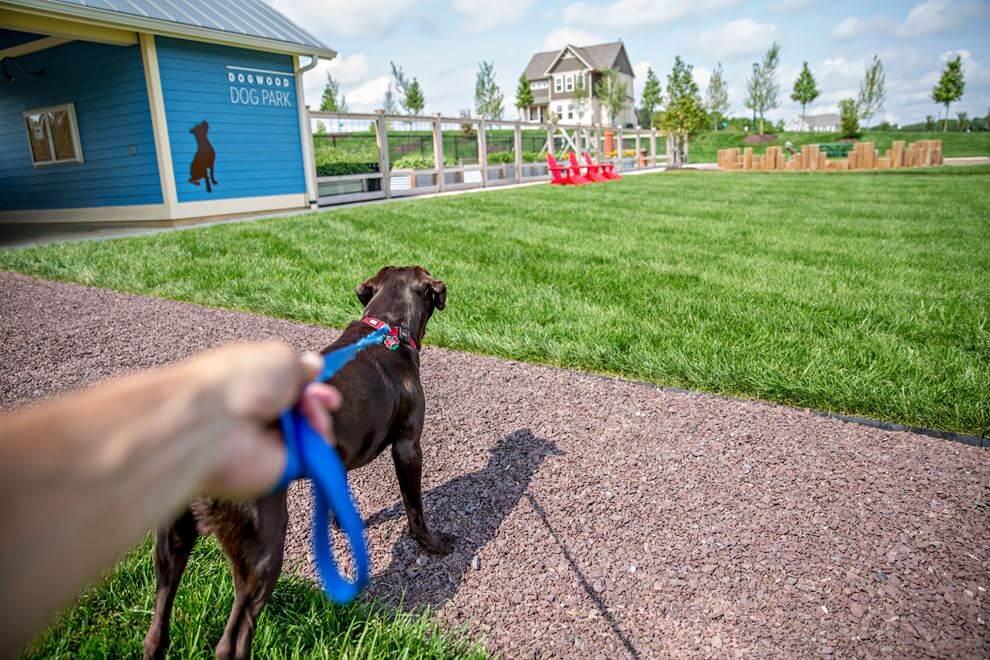 Racetrack Park
Among all of the parks at Embrey Mill, Racetrack Park has to be the most unique. Kids are welcome to bring their bikes and race alongside each other towards the finish line. Just remember, safety first!

Community Garden
Our fenced-in community garden is located right next to the Dogwood Dog Park and invites all residents to pick some fresh herbs and veggies throughout the summer months. Embrey Mill's resident garden club plants and maintains the garden each year!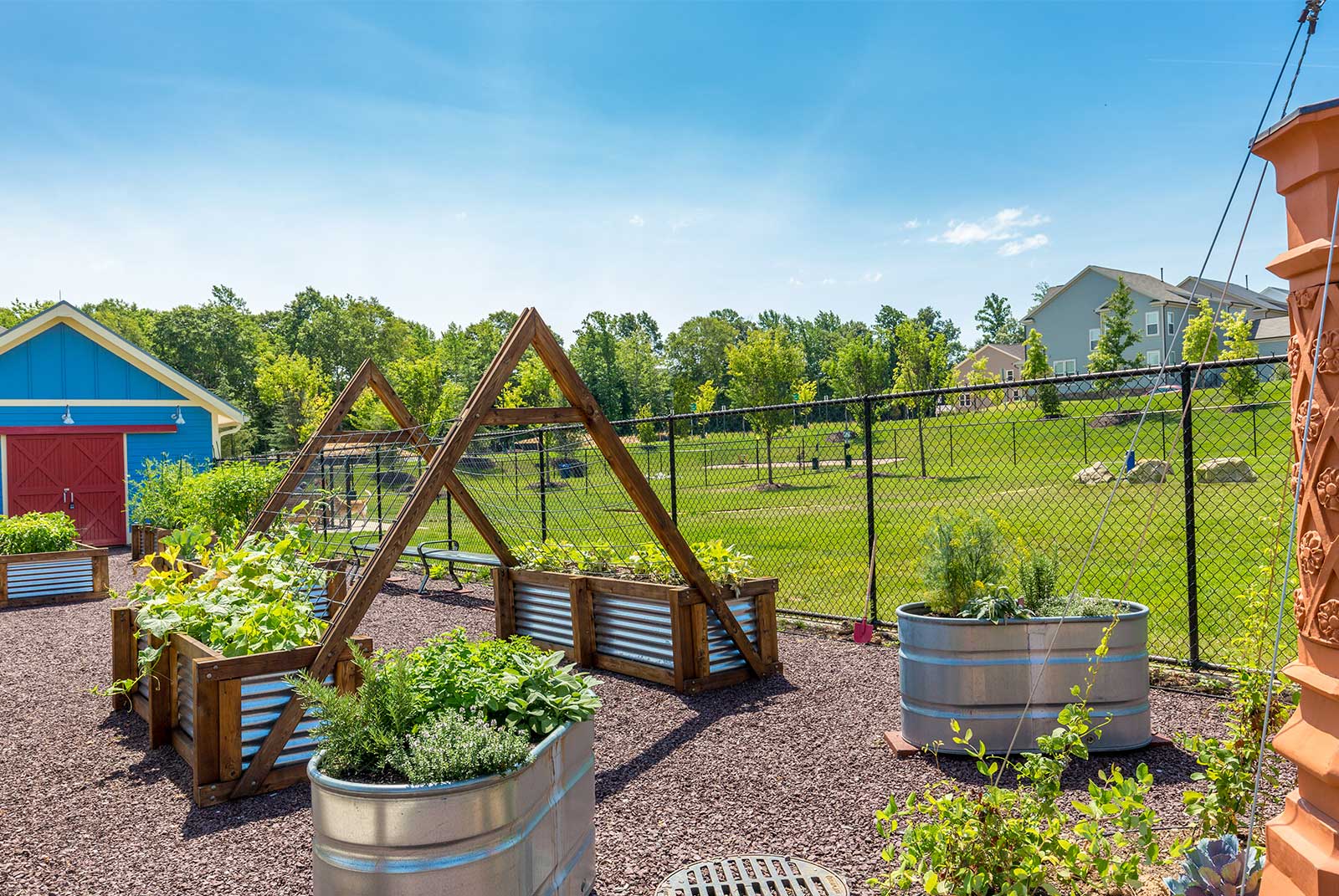 Embrey House
You probably have seen the Embrey House right as you enter our Stafford, VA community. With a fitness center, pool, and a cafe, this is easily the centerfold of Embrey Mill. Workout in our fitness center, grab a bite to eat at the Grounds Bistro & Cafe, then relax poolside - all without going anywhere!

Embrey Field
Our parks make it easy to enjoy the great outdoors. Take Embrey Field, for instance! This large and open field is the ideal spot to pick up a game of soccer, flag football or frisbee. Watch from the sidelines as your little ones enjoy climbing on the nearby playground.

Heritage Park
Each of our parks have special features for our residents to enjoy. This includes Heritage Park's large fire pit and Adirondack chairs! Spend your summer nights with your neighbors making s'mores by the fire and relaxing under the stars.

Apricot Park
Did someone say fire pit? That's right! Not only does Heritage Park have one, but Apricot Park has one, too. Relax with a good book in hand under the shaded trees or spend time with loved ones by the community fire pit. The choice is yours!

Festival Park
From our Summer of Embrey "Movies in the Park" events to a great place to enjoy a nice picnic outside with friends, Festival Park is perfect for just about any activity!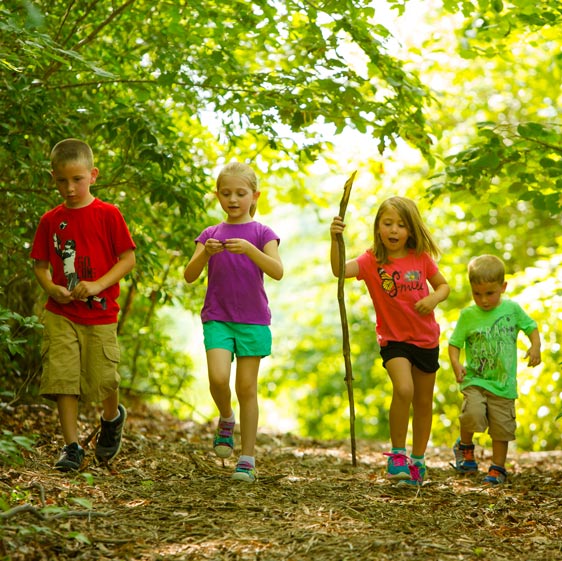 Hiking/Biking Trails
Did you know that Embrey Mill has up to 10 miles of trails? In Phase 1 alone, there are two trailheads that are ideal for hiking and biking activities. One trailhead sits at the end of Pear Blossom Road while the other is at the end of Verbena Drive. Talk about easy access to nature!
Phase 2
Aspen Field
Much like our Phase 1 parks, Aspen Field is home to many of our Summer of Embrey events and includes a playground and space to run free. Organize a fun sports game or swing alongside your kids at the playground!

Overlook Park
Overlook Park is a walkable tree-lined haven. Spend time with loved ones outside and take in all that nature has to offer. Explore the birdhouse garden and don't forget to check out the stone council circle!

Willow Park
Opening late summer 2019 is Willow Park, Embrey Mill's upcoming serenity park coming to Phase 2. Expect willow trees and plenty of space to relax and unwind with nature. Be sure to bring a blanket to relax under the sun or stars!

Embrey Commons
Like many of our parks, Embrey Commons is great for all of our residents at Embrey Mill. Call up your neighbors for a pick-up game of soccer, throw around a frisbee with your significant other, or watch your little one run free without a care in the world - it can all be done at Embrey Commons!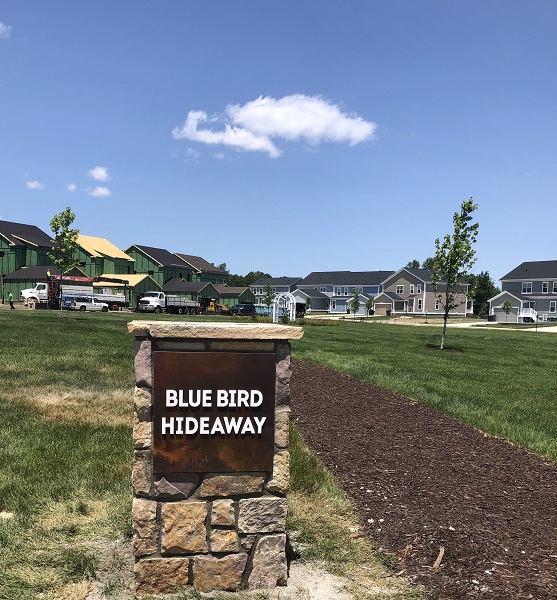 Blue Bird Hideaway
At the Blue Bird Hideaway, you are guaranteed to find your serenity. With multiple birdhouses to watch, picnic tables to enjoy a nice lunch under the sun, and a trellis to shade you just enough, this park will be your new daily stop to unwind and relax.
Hiking/Biking Trails
Our trails don't stop in Phase 1! Opening by the end of 2019, two trailheads will be accessible via Phase 2. One trailhead sits on the bend of Aspen Road with the other located at the end of Coastal Avenue. You won't want to miss out on these new beautiful trails!

Lunar Blaster and Hard Play Court
We're bringing back the classics! Opening early summer 2019 is the Lunar Blaster and Hard Play Court. Come hang out and shoot some hoops, play four square, or test your balance with a game of hopscotch. 

Knight Meeting House
Coming soon to Phase 2 this Fall is the Knight Meeting House! Residents can expect the clubhouse to open early Fall 2019 and the pool to open Summer 2020. We can't wait!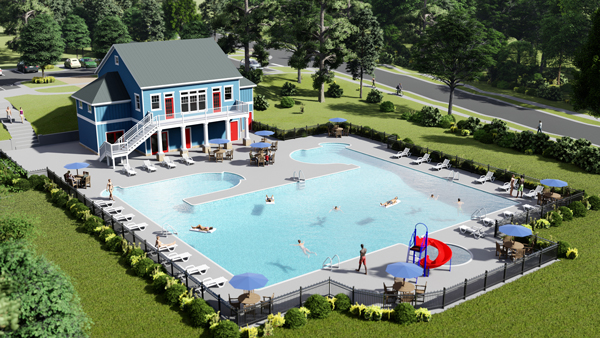 Doghill Downs Dog Run
Does your pup need more space to run free? They're in luck! Opening late Summer 2019 in Phase 2 is Doghill Downs Dog Run. This new dog run will be located in the middle of our newest section, West Walk, and will also feature a playground.

There are a lot of great things happening at Embrey Mill, just take a look at this list! If you have any questions about our current or upcoming amenities, don't hesitate to contact us today.