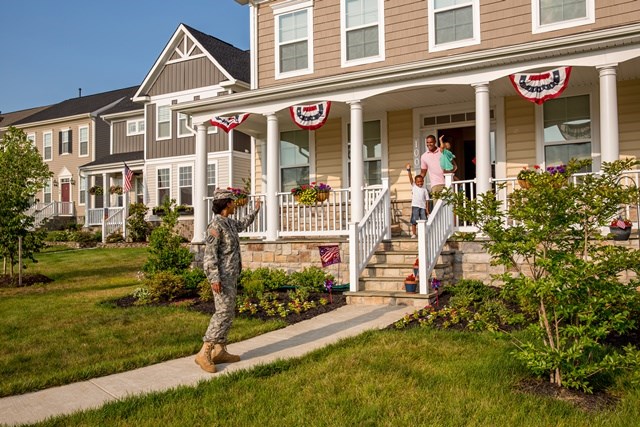 Preparing for Your First Home Purchase
Have you always lived in housing and are now ready to take that first step to home ownership?  At Embrey Mill we take all the hard work out of home shopping by providing a community with seven different builders for you to choose from.  Let us help you find your new home.
Here are our top 5 tips when purchasing the home of your dreams: Live like a local
Get excited about settling into your new home by exploring the community like a local! If you're looking at Embrey Mill, take a Saturday and check out the different parks, and spend the day at the pool by signing up for our free Resident for a Day program. Refuel at the Grounds Bistro Cafe, with a coffee and bite to eat while relaxing on the deck overlooking the pool.
Gather the right documents ahead of time
The list of documents needed can be long and vary by person. Check with your lender to ensure a smooth ride through the home buying process.
Get pre-qualified
Once you've fallen in love with the community and have your eye set on a few potential homes, ensure you're prepared to start the purchasing process by getting pre-approved for a home loan. That way, you can make a serious offer quickly, when the time is right!
Consider your timeline
Embrey Mill offers a wide selection of high quality homes from seven homebuilders. Our builders offer both pre-sale and quick move-in homes. With a pre-sale home, the timeline is longer and can allow buyers the opportunity to pick the location of their lot, flooring and finishes, and add customized elements to their homes. A quick move-in home can accommodate a shorter timeline – you could be all settled in within a matter of weeks. These homes also allow you to tour, and fall in love with, the finished product.
Ask a mortgage lender specific questions
Although you're eager to get those keys in-hand, remember that the home buying process is a marathon, not a sprint! Get to know your mortgage lender and ask questions such as -
What mortgage is the best fit for me?
What are the qualifying guidelines for this loan?
What is the interest rate?
What are my estimated closing costs?
Are there any other costs or fees I should know about?