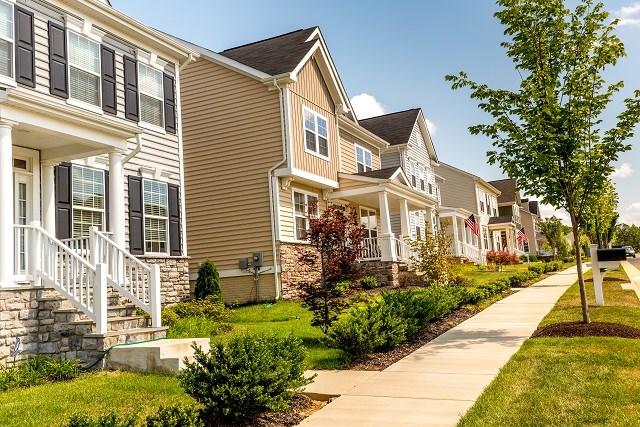 New Home Construction Versus Resale
Embrey Mill features 7 builders with 10 models serving as the top destination in Stafford to tour decorated model homes. A big question that gets asked by shoppers is what is the difference when it comes to buying new versus a resale, so here are some tips that can help you distinguish between the two. 
Customization: Many home builders give buyers a variety of floor plans to choose from and let them actively participate in the process of designing their property. Buyers moving into a new community have the flexibility to pick the lot they prefer, as well as a variety of exterior and interior finishes. These are things that are just not possible when buying a resale.
Fewer repairs: The features of newly constructed homes hold up better than those of existing homes, which may have experienced years of wear and tear.
Less maintenance: Today's new homes are engineered specifically to minimize maintenance requirements. For example, builders use composite products for a home's exterior trim instead of wood, which could rot or need repainting. When you buy a used house there can be a lot of unanswered questions about the bones of the home, new construction tries to eliminate these questions and provide the buyers with security and peace of mind.
Warranty:Builders often agree to cover any repair work that becomes necessary in your newly constructed home for at least the first year; other components are warrantied for extended periods of time. When you buy a resale home, even if you have a home inspection done prior to purchase, hidden defects can be present that appear down the road.
Concessions: Buyers may be able to get more concessions out of a home building company than an individual seller. For example, help with the closing cost. Individual sellers often have an emotional attachment to their property that can blind them to its true value.
These are just a few things to consider when you are weighing the differences between buying new home vs a resale. Remember, with a resale what you see is what you get.