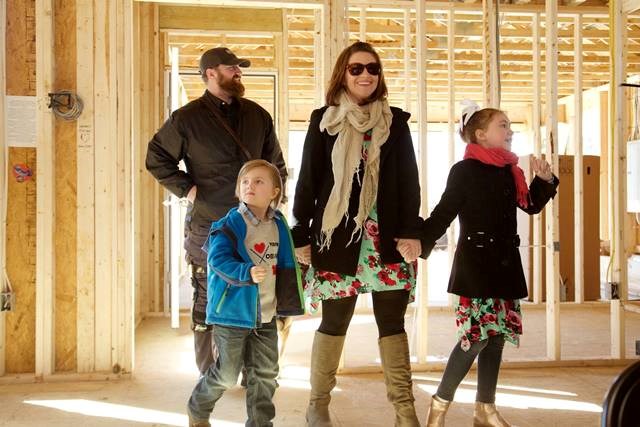 Operation Finally Home- Notes of Love
With the popularity of email, text messaging, and social media, communication has become effortless.  Gone are the days of the hand written letter or note. 
There is no better feeling then while flipping through the endless envelopes of bill and pre-approved credit cards than when you come across that hand written address with a real postage stamp in the upper right hand corner.   It shows someone cared enough to take the time to sit down and put their feelings on to paper. You have the ability to save that note and pull it out anytime to recreate that felling of friendship and love.
Imagine walking into your future home and finding Notes of Love throughout the entire house; written by friends, family, and future neighbors; waking up every day knowing you are surrounded by well wishes and notes of inspiration. 
On February 13 U.S. Army Sgt Michael Goodrich and his family did just that, as they toured their future home.  The Goodrich family was awarded this beautiful custom built home by the "Operation Finally Home" program. Sgt. Goodrich was injured in Afghanistan on his second deployment.
Several organizations have joined forces to complete the Goodrich's home including Miller & Smith, Embrey Mill by Newland Communities, Atlantic Builders, Drees Homes, Integrity Homes, K Honvanian Homes, Lennar, Stanley Martin Homes and Stafford County, not to mention all of the vendors who came together to donate to the home.
 "We are blessed to work with such dedicated building partners and a local community which supports those who have made the ultimate sacrifice," says Rusty Carroll, Executive Director of Operation FINALLY HOME. "The Goodrich family will feel the impact from these 'Notes of Love' each time they walk through the doors of their home."