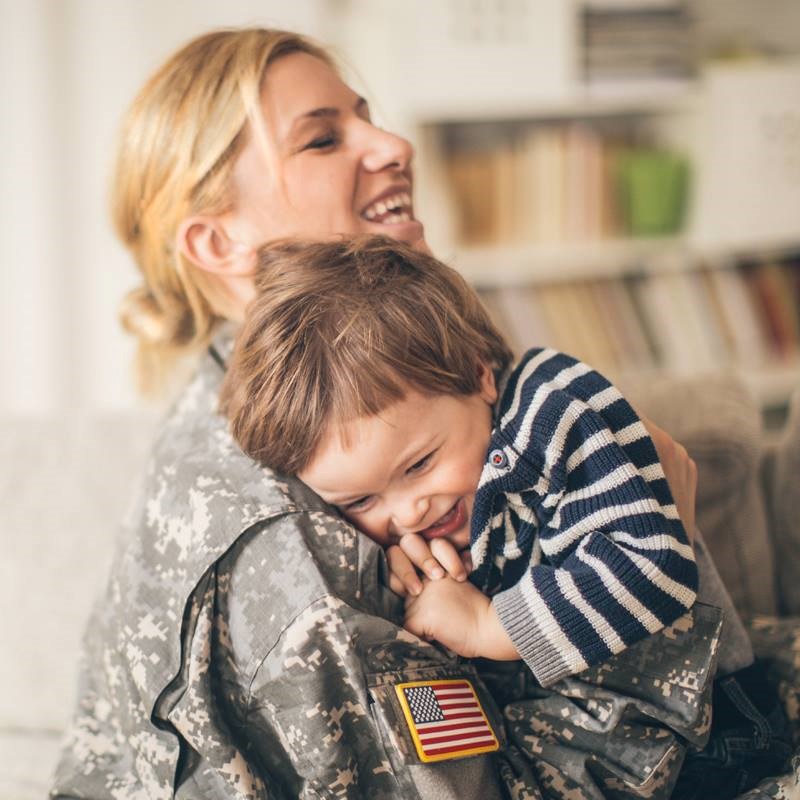 We Appreciate our Military Spouses!
Imagine taking care of the kids, maintaining the house and yard, feeding and walking the dog, staying ahead of the bills and working… all by yourself. Meanwhile, you're worrying about your other half whose away in potentially dangerous areas of the world. Wow, that sounds exhausting doesn't it? These are just some of the things a military spouse goes through on a daily basis.
At Embrey Mill, our residents are heavily military and because of this we are passionate about National Military Spouse Appreciation Day! It takes a special kind of person to support a wife or husband in the Military. Their careers demand them to leave for weeks, months or even years at a time! But even though they're gone, life goes on and this leaves the loved one at home with double the responsibilities.   
Day-in and day-out we admire these residents for their strength and commitment to their families and we hope to help with our many amenities! Our community has 3 age targeted playgrounds and a large dog park to let your little ones and pups run off energy. In the warmer months we have a zero entry pool with a waterslide and splash zone for the kids right next to our fitness center and Grounds Bistro & Café. We also have a trail system for outdoor adventures as well as many events throughout the year!
Our goal with these amenities is to provide a great community that will support these wives and husbands to make their hectic schedules a little bit easier! We even have a deployment program for lawn care. When your spouse is gone we will provide lawn care free of charge to the family. Anything to help!
So today we want to honor the military spouses in our community and commend them on doing a great job! You are our unsung heroes!