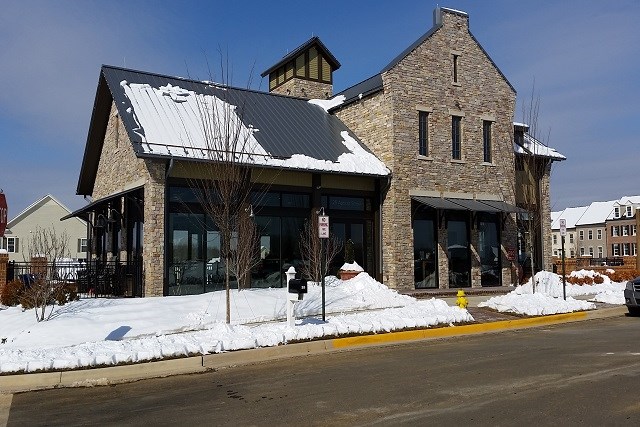 Why Embrey Mill is Great for Wintertime Fun with the Kids
It's no secret that as the air gets crisper and the sun goes down earlier that it's harder to get the kids outside to play. Especially this time of year, after they have collected all sorts of new toys from Santa, most are content waiting for spring to arrive for outside activities to resume. However, here at Embrey Mill, with so much open space, parks and trails, it can be the perfect Winter Wonderland to play, explore, and spend family fun time together. Here are some ideas to encourage the kids to be curious and creative right here in their own neighborhood.
GO ON A SCAVENGER HUNT – make a list of items: pinecones, rocks, twigs, etc. Take a basket and collect the items on the list – set aside a small treat as a prize for those who collect all the items on the list.
CREATE A NATURE BOOK – Grab a camera, colored pencils, glue and a notebook and explore the nature in the neighborhood. Draw a picture of the plants and animals you see. Collect twigs, leaves and flowers and glue them in the nature book. Take lots of pictures of all you have explored, print, and put in your book.
TAKE A NIGHT HIKE – This is a great activity for the whole family. All you need is a flashlight, warm clothing and walking shoes.
COLLECT ROCKS – Explore the neighborhood and collect as many different rocks as you can to make an assortment of rock crafts.
WATCH FOR WILDLIFE – Grab binoculars, a magnifying glass, pencil and paper and watch for the different animals you may find walking, crawling or flying around the neighborhood, especially in our parks and trails. Draw a picture of all the animals you discover.
TAKE A BIKE RIDE – This is another great activity for the whole family, that's fun and also a great physical activity for everyone.
SNOW ACTIVITIES – build a snowman together as a family or have a snowball fight with the neighbors, make snow angels.