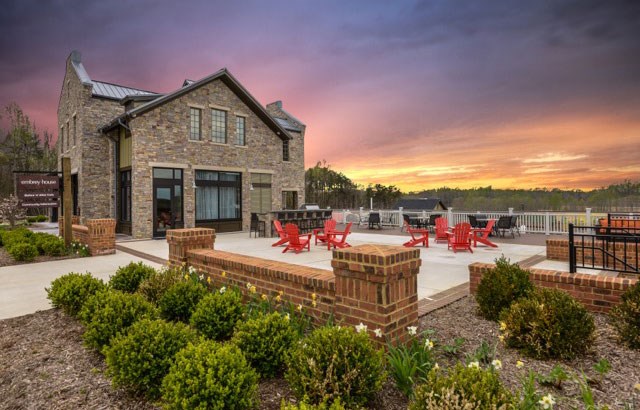 Embrey Mill Shopper Frequently Asked Questions
With four years in, the development, Embrey Mill has sparked many questions. We thought it might be helpful if we answered a few of the more common ones in one forum.
1. How large will Embrey Mill be?
Embrey Mill is a ten-year project. We are currently in year 5 (2018). When the project is finished, there will be around 1900 homes. The community will include a diverse product line; including townhomes, single family, age restricted, mixed use and condos.
2. Will there be another pool?
Yes! There will actually be a total of 3 pools. Our next one will feature a banquet hall, perfect for indoor events like birthday parties and family reunions; it is scheduled to open summer of 2019.
3. What is the HOA?
The HOA for 2017 is $115. The HOA provides upkeep for all the amenities including the dog park, pool and gym.
4. What is the CDA? 
The CDA is a bond taken out for the community for 30 years starting in 2012. So it varies from home to home depending on the year they purchased. It is a fixed amount for the first year purchased at $956 for townhomes and $1474 for single family homes, it then increases by a percentage each year similar to your property taxes. The CDA paid for the infrastructure of the community, for example the water tower and the bridge. The CDA allowed Newland to put in the amenities up front instead of waiting to put them in at the end of the project.
5. Will there be another Bistro/Café in the community? 
Currently there is only plans to have one café in the community, and that will remain the Grounds Bistro and Café at the Embrey House.
6. When will Mine Road connect to the existing Mine Road?
While clearing land and moving dirt seems like a lot of work, there are several stages to be finished before opening Mine road; short answer -within the next two years.