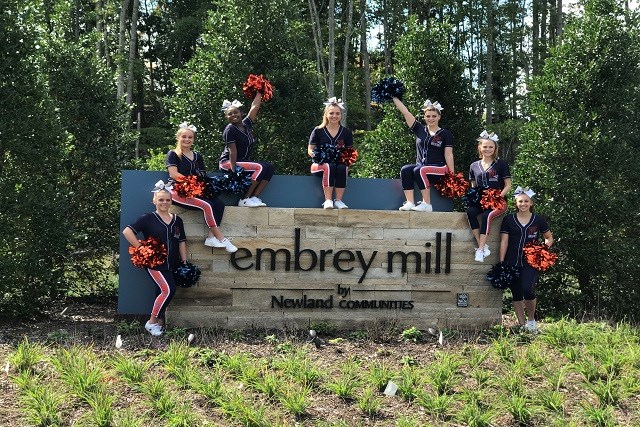 Competitive School Spirit is In the Air!
Somehow, it's already November, the leaves are well into "Fall" mode, and the fall school sports season is well under way. As things heat up at the local high schools, it should be noted that two prominent schools – Colonial Forge and North Stafford – have a long-standing sports rivalry that, once again, will be in full swing.
For students living here at Embrey Mill that attend (or will be attending) one of these high schools, we would like to extend our support to both schools in all their sports endeavors, both at home and on the road.
Below are links to the sports schedules for both schools:
https://forgeathletics.org/main/calendar         
https://www.staffordschools.net/site/Default.aspx?PageID=15615
We wish the best of luck to both schools. Play well and go for the win!