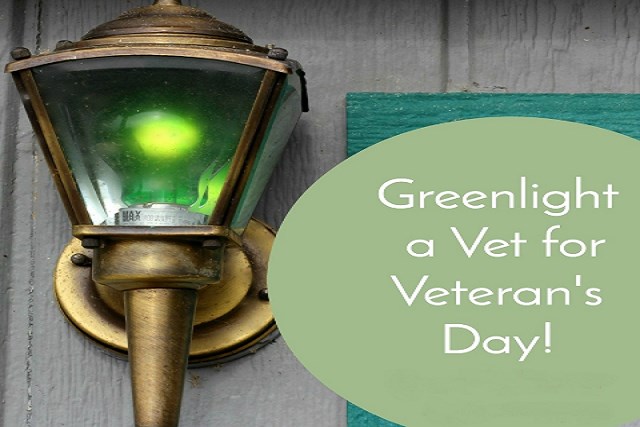 Show Support with #GreenLightAVet Again this Year!
Embrey Mill is happy to announce, for the second year in a row, our participation with the #GreenlightAVet movement for the month of November!
Greenlight A Vet is a campaign to establish visible national support for our veterans by changing one light on your home to green. Green is the color of hope, renewal and well-being. "Greenlight" is also a term commonly used to activate forward movement. The simple gesture of changing one light to green creates a beacon of support and appreciation, as well as a visible symbol of our commitment to "greenlight" veterans forward as valued members of our communities.
With Embrey Mill being centrally, located near Washington DC and several military bases we understand, maybe a little more than most, what it is like to have so many of our loved ones, neighbors and friends, fighting for our freedom. Lighting our front porch green is a small token to show our gratitude.
Be part of our support and appreciation to our veterans and show them what they mean to us!
Residents, please stop by the Embrey House to get your complimentary green light bulb and add it to the map! Read more about Greenlight a Vet here: Fredericksburg Parent.