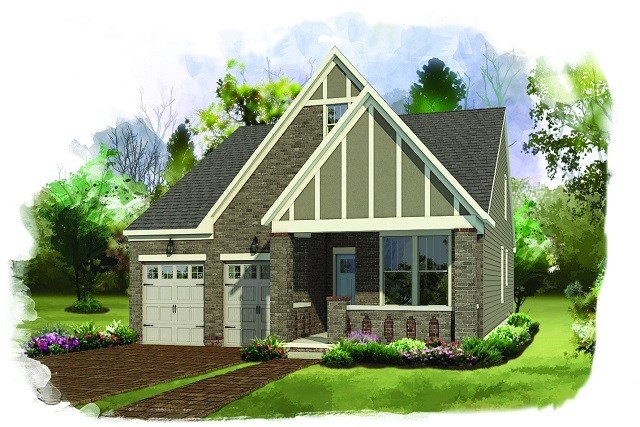 Embrey Mill Celebrates Drees Homes 90th Anniversary
Embrey Mill is so excited to be a part of Drees Homes' 90th Anniversary Celebration!
The Drees story begins in 1928, when German immigrant, Theodore Drees came to the United States, like so many others, searching for a better life. Drees Homes was born, and to this day remains a family-owned and operated business. Drees has now become the 14th largest privately-owned homebuilder and the 32nd largest overall.
In celebration of their 90th anniversary, Drees has built a brand new anniversary model home in each of their twelve markets. The exterior of the home, thoughtfully takes you back in time, showing the traditional charm and character of a home built long ago, however, the interior will bring you into the future with the very best in smart home technology, including WiFi-Enabled Thermostats, Touchless Water Faucets, Voice-Controlled Home Automation, Keyless Entry and Contemporary Fireplace.
The 90th Anniversary Home Tour runs March 3 through April 30, 2018. Please feel free to stop by the "Gabriel" model at 960 Aspen Road. Bring the whole family to see where the past meets the future in this very unique home!! In addition to touring the model, Drees Homes has the following events planned:
March 17, 2018 – 2 - 6 pm – PATTY'S DAY PARTY – Feeling lucky? Join the fun, enjoy tasty treats and enter to win a KitchenAid mixer or a $1,928 jackpot
March 24, 2018 – 2 – 6 pm – COOKING DEMONSTATION – Enjoy delicious food prepared by a local celebrity chef in a state-of-the-art Drees kitchen. Demonstrations at 2:30 and 4:30.
April 7, 2018 – 2 – 6 pm – RALPH DREES' BIRTHDAY CELEBRATION – let's celebrate Ralph Drees' eighty-fourth birthday in a big way! Inspired by then-and-now, we'll have cake and ice cream, a portrait photographer (bring the family!) and a room created just for taking selfies! Join us for Ralph's big day and capture some memories.
April 21, 2018 – 2 – 6 pm – THE POWER OF COLOR - Join our pain color experts to learn how to choose the right colors for your home. Onsite consultations available. Presentations at 2:30 and 4:30.