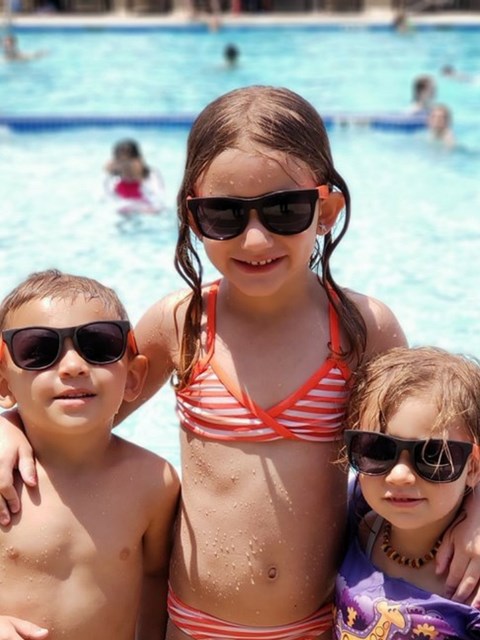 National Sunglasses Day
In honor of National Sunglasses Day stop by one of our Welcome Centers to pick up free kid's Embrey Mill sunglasses! They are 100% UVA Protected! Today is all about bringing awareness to the importance of using sunglasses!
When you go shopping you should always buy 100% UVA protection sunglasses. Why? It stops serious damage the rays can cause your eyes. The UVA rays can hurt your central vision, the cornea and the lens. The damage can lead to uncomfortable and life changing conditions. These include: Muscular Degeneration, Cataracts, Pterygium, Skin Cancer, and Corneal sunburn.
Sound scary? Of course it does. But you can easily prevent these things. You can even fashionably prevent eye damage. Our kid's sunglasses are cool but you can always get another color or brand. No matter what style or brand sunglasses you like, just make sure to wear them. Save your eyes!