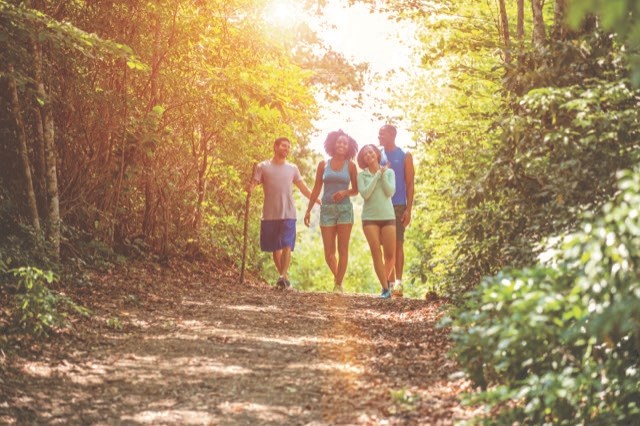 CDA
The Embrey Mill Community Development Authority (CDA) was created to provide significant
public improvements and services that have allowed the Embrey Mill community to offer an
unparalleled experience and robust amenities package from day one, rather than having the long
wait time that can be associated with other communities in the early stages of development.
What are the benefits to living in a CDA Community? The CDA has helped make numerous
improvements including a financial contribution to the new Embrey Mill County Park. It also
includes infrastructure advances like the completion of Mine Road, connecting Courthouse Road
to Garrisonville Road. When completed, Mine Road will provide a convenient and quick connection
to all area shopping and dining options. The new road will also incorporate a multi-purpose trail
along one side for bikers, runners, walkers, and strollers alike.

How is the Embrey Mill CDA organized and what does it do?
The CDA is governed by a board
selected by the Stafford County Board of Supervisors that oversees special assessments and bonds
issued pursuant to the Virginia Water and Waste Authorities Act. The CDA board is responsible for
overseeing the annual budget for the repayment of bonds and the administration of the district.
How is the Embrey Mill CDA funded and who is responsible for paying it? The annual payment
of the special assessment covers expenses associated with the administration of the district and
bond debt repayment, which is spread over a 30 year period. It is paid by each homeowner within
the CDA area and it due at the same time as property taxes, which for residential property is June
5 and December 5 of each year. The interest portion of the special assessment may be deductible
in the same manner as interest on a mortgage, but check with your tax advisor regarding the IRS
rules on what portion of the special assessment is tax deductible. The CDA special assessment can
be prepaid at any time without penalty.

How much is the special assessment?
The annual installment of the special assessment for tax
year 2020 is $1,055 for townhomes and $1,627 for single-family homes and $795 for multifamily/condo.
If there are any additional questions regarding the special assessment or CDA, you may contact
the Embrey Mill CDA administrator at 877-875-9752. Please also refer to general information and
question and answer materials that are available at Embrey House from each builder's sales team.