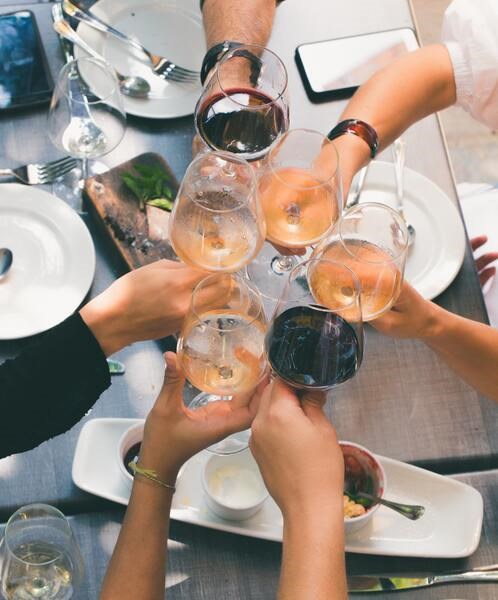 A Wine and Craft Beer Enthusiast Hot Spot
Whether you're a beer and wine connoisseur or just enjoy a drink from time to time, our new home community is placed right around the corner from some of the best wineries and breweries Northern Virginia has to offer. Plan a night out with your sweetie (Valentine's Day is coming up quick!) or visit just because -- Whichever you choose, you won't be disappointed!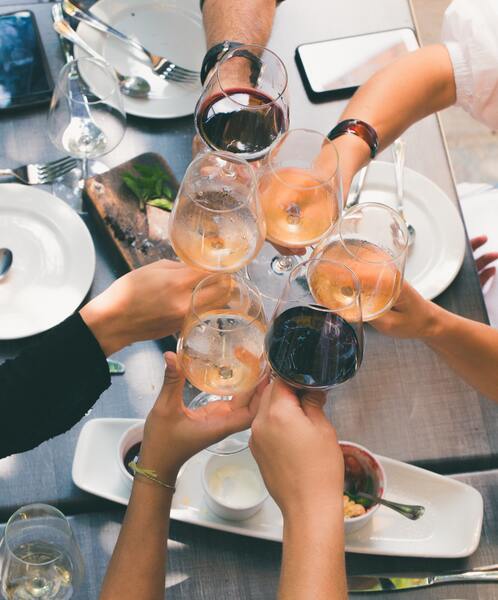 Wine
1. Potomac Point Winery Take a step away from your everyday at Potomac Point Winery! Known as one of Northern Virginia's premier wineries, PPW's atmosphere will whisk you away to the Mediterranean with award-winning wines and delicious cuisine served exclusively to guests at the in-house Le Grand Cru Bistro. Besides wine tasting, the best part is that you can bring your four-legged friends along!
2. Morais Vineyards & Winery What better way to enjoy wine than with history! The Morais family has been passing down the art of winemaking from generation to generation, which shows in their expertise and passion. While their history dates back to over 100 years, The Winery has only been open since 2011, with the newest addition being the public Tasting Room and Gift Shop. Sip on your favorite reds and whites while enjoying the beautiful views of the vineyard.
3. Wilderness Run Vineyards From dairy farm to vineyard, Wilderness Run strives to serve their patrons just as they would family. This historic farm to glass establishment hosts a wide collection of wines to appeal to any palate. On the property, the owners of Wilderness Run also introduced 1781 Brewing Co., a from scratch craft beer brewery. Try a wine tasting, impress your special someone with a date night, take a day trip outing with friends, or just come for a glass of merlot and enjoy live music.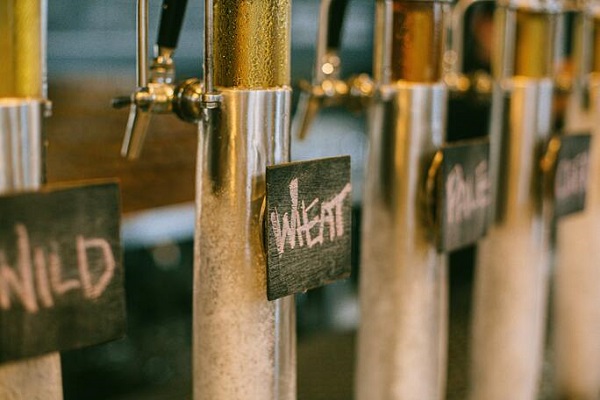 Beer
1. Adventure Brewing Co. What was once just a hobby between two buddies, brewing beer brought founders Tim and Stan together to create Adventure Brewing Company in 2010. Adventure Brewing brews full-flavored beers all year round for a growing audience of craft beer lovers. With some of your favorite types and styles of beer, including IPAs, pilsners, American pale ales, hefeweizen, stouts, Adventure Brewing also provides speciality, limited batch, and seasonal options! Grab a bite to eat from their food trucks, listen to some live music, or just enjoy the ambiance - this brewery will quickly become one of your favorites.
2. Barley Naked Brewing Co. A no-fuss, modest, beer lovers brewhouse, Barley Naked Brewing is all about minimal ingredients, traditional recipes, and beer that appeals to everyone. Their fun staff, batch brews, and relaxed approach come together to create an all-around great taproom you'll want to come back to again and again.
There are endless possibilities when it comes to things to do in Stafford, VA and Embrey Mill. The resident lifestyle gives you the ability to slow down and take time to grab a beer with friends, or take that trip out to the winery you've been dying to do for months, hit all the best shopping at Central Park, or fuel your passion for history with Stafford's prominent Civil War landmarks. Visit Embrey Mill and Stafford, VA today and make this beautiful community your home.