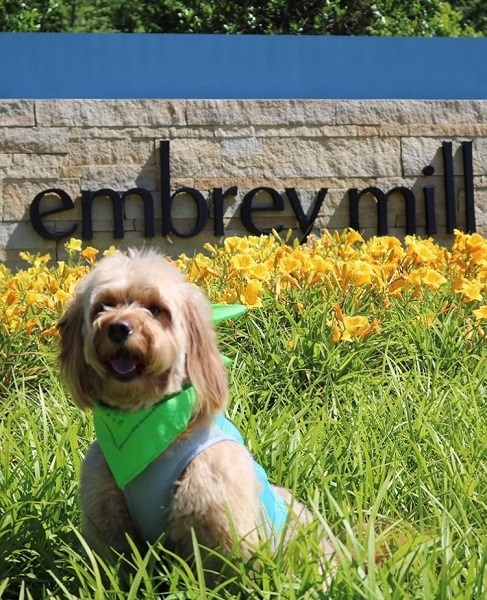 A Dog's Day at Embrey Mill!
Dogs can have fun at Embrey Mill, too! Merit the Mini went on an adventure in the community and allowed us to follow along!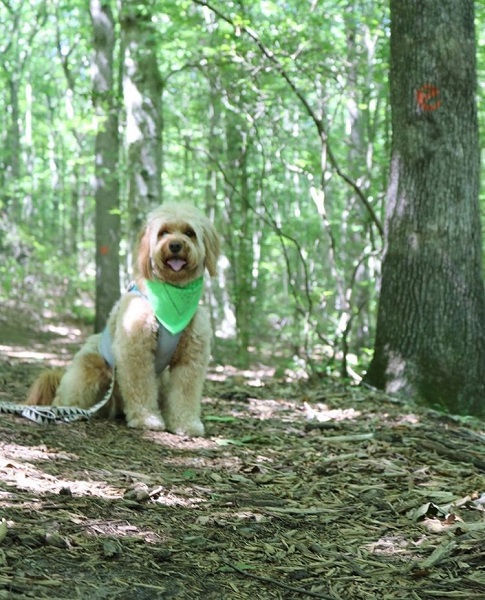 First stop: The hiking trails! Merit took on a few of our trails at Embrey Mill, including the new trail that can be accessed from the Coastal Trail Head in West Walk. The trails are wooded so Merit didn't get too hot, and she found plenty of space to explore.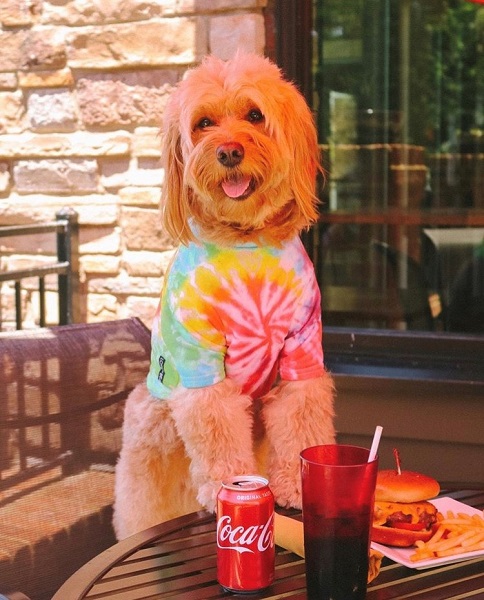 Next stop: The Grounds Bistro and Cafe! Merit hiked up an appetite on the trails at Embrey Mill, so she was pleased to see that the Bistro has a dog-friendly patio with umbrellas to make for a cool, comfortable lunch.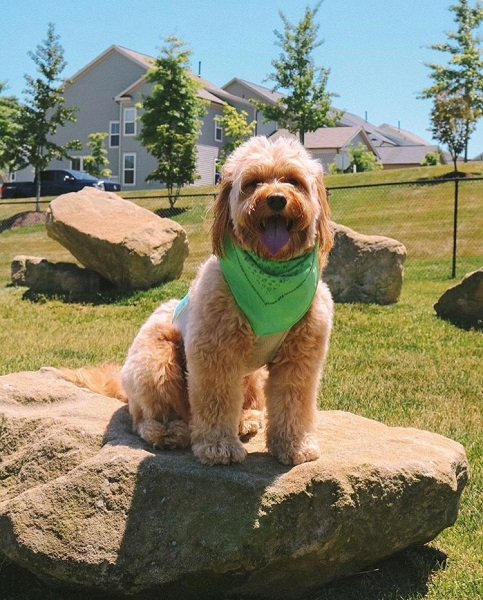 Final stop: The dog park! Merit worked off her tasty burger by running around the park with other pups at Dogwood Dog Park. Luckily it was a beautiful day, but if Merit's paws got muddy, it's an easy wash-off at the water station just outside of the park. 
Wondering if your furry four-legged family member can have a blast at Embrey Mill like Merit the Mini? 
The answer is YES. Exploring is endless at Embrey Mill!