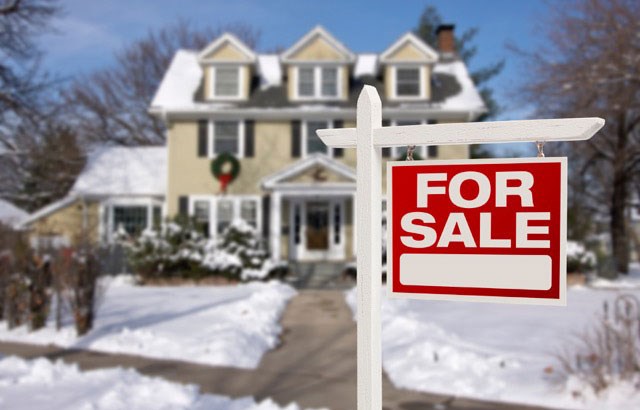 Why This Winter is the Perfect Time to Buy a New Home at Embrey Mill
Typically, winter is one of the slowest seasons for new home sales, mostly because homebuyers are wary of traveling in the colder weather. According to realtor.com's article Reasons to Buy a Home This Winter, it is better to consider buying a home in the winter to beat the home buying crowds that will be largest during the spring season. This, combined with the current state of the real estate market, makes now the perfect time to buy your dream home at Embrey Mill in Stafford, VA!
There are many factors pointing towards this winter season as the ideal time to buy a new home. Over the past 2 years, most of the households created were renting households, as shown by U.S. census data. But, it appears that homeownership has started to recover and is projected to continue increasing. The increase in home buying is partially due to the fact that it is cheaper to own a home than rent in about ¾ of the United States, including Embrey Mill's location in the Metropolitan D.C. area. The difference in price between the two is becoming farther and farther apart as rent prices continue to increase at double the pace of listing prices. Another factor for the upward trending home sales, is the continued creation of new jobs throughout the region.
In contrast with high rent prices, home mortgages are currently at record lows, but projected to go up over the next year. As the demand for homes increase, likely outcomes will include rising home mortgage prices and less available inventory. Although this is true, experts predict that mortgage prices will not increase until late into 2016 or early 2017, making now the perfect time to purchase a new home for you and your family!
At Embrey Mill, we offer a wide selection of new homes at a range of prices from some of the top homebuilders in the country. With a new home at Embrey Mill, you wont just be getting a new home, you will be getting a new home base. Our growing community offers a large number of brand new amenities, features, and resources, exclusively for Embrey Mill residents. Beat the crowds this spring, and visit Embrey Mill today to find out how you can own a new home in Stafford, Virginia! 
Sources: moving.about.com, realtor.com