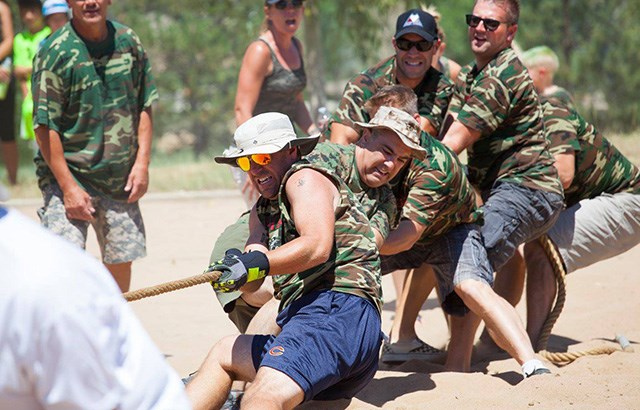 #SummerofEmbrey: Upcoming Events
Summer fun is starting now, right in your backyard.
Join us for our upcoming summer program event series #SummerofEmbrey. We've planned a calendar full of activities including concerts, movies, fitness classes and kid-friendly events from June through August. With something fun throughout the week, you'll be sure to have the best summer shared with friends, family and neighbors. Below is a preview of some recurring events from the program:

Taco Tuesday
Spice up the summer with delicious taco creations. Every Tuesday starting now until the end of August, enjoy tasty tacos from 6-8pm at the Before 'n' After Café at Embrey House.
Wine Down Wednesday
Relax, take a load off and sip on a glass of wine from 6-8pm at Wine Down Wednesdays. Happening now through the end of the summer at the Before 'n' After Café at Embrey House.
Café Cookout
The best part of summer is grilling for friends and family at an outdoor cookout. Join us at the Embrey House patio every Thursday from 6-8pm throughout the summer as we cook up an evening of grilled hot dogs and hamburgers.
Yoga
Breathe in, breathe out and find your inner peace at our yoga sessions this the summer. Join us every Saturday morning from 9-10am on the Before 'n' After Café lawn.
Movie in the Park
Watch your favorite movies under the stars at Festival Park on the last Saturday of June, July and August. Bring a blanket and a friend for an entertaining movie night from 8-10pm.
Sunday Brunch
End your weekend with a delicious brunch at the Before 'n' After Café. Join us Sundays from 11am-2pm throughout the summer for this treat.

More information on the #SummerofEmbrey program series can be found at our community events page. For up-to-date announcements, be sure to follow Embrey Mill on Facebook and Twitter.
See yoy around the neighborhood!