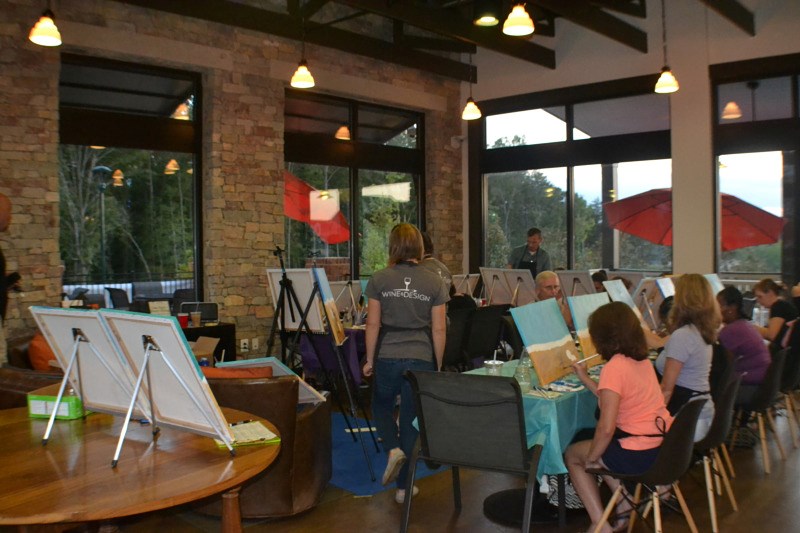 Wine and Design!
Feeling like you need to escape from the daily grind? Painting is a naturally therapeutic activity that reduces stress and restores mental energy. The wine doesn't hurt either! Wine and Design lets the inner artist in you come out naturally. Each canvas has a sketched outline of the image to be painted. Ashley the owner/teacher gives simple color and technique suggestions and the rest is up to you. It is truly amazing how individuals interpret these instructions, you will never see two finished paintings that look alike. Just as we are all individuals, so is the way we express ourselves with art.
Embrey Mill will be hosting a monthly class and the first glass of wine is always on us. We also hold a drawing each time for a free class.
To sign up for classes please log onto: www.wineanddesign.com
Click on "View Our Schedule" and select Design on Wheels".
This month's class is August 24th at 6:30pm.