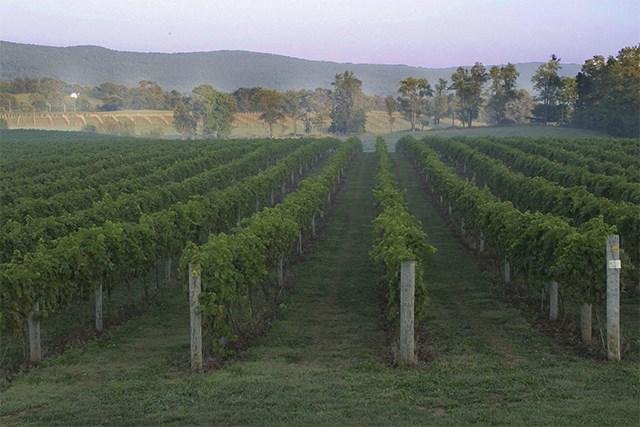 Day Trip Guide Fredericksburg
Day Trip Guide: Fredericksburg  
So you took the kids on a nature hike, hit all 6 parks, had a lunch outing at the Before 'n' After Café, but what else can you do on a nice weekend with the family? Now that spring is here at Embrey Mill, you're going to want to get out of the house and enjoy the rich history and beautiful sites in Northern Virginia. Lucky for you, Embrey Mill is close to many exciting attractions and towns that are perfect for taking day trips! In this blog post, discover some of the many ways to enjoy Fredericksburg, VA – a historic area of NOVA just 11 miles from Embrey Mill!
Landmarks
These landmarks and sites in Fredericksburg are part of the reason why this town has maintained the historic charm and community that everyone knows and loves. Listed below are the top landmarks and sites in Fredericksburg, VA according to Tripadvisor:
·      Fredericksburg and Spotsylvania National Military Park 
·      Battlefield Fredericksburg
·      Chatham Manor
·      Old Town
·      Kenmore Plantation and Gardens
·      Mary Washington House
Museums
Why not make your trip to Fredericksburg entertaining AND educational with a visit to one of their very own museums. If you are interested in art, then be sure to check out Gari Melchers Home and Studio, an almost unanimously 5-star rated attraction, for a tour of this famed artist's home and grounds. For another historic stop, visit the Rising Sun Tavern, which Tripadvisor contributors describe as "best tour" "friendliest guides" and "a great educational experience."  Other mentionable museums in town are the James Monroe Museum and Memorial Library and the Hugh Mercer Apothecary Shop.
Food & Drink
No matter what kind of food or drinks you are in the mood for, you will find it in Fredericksburg! Check out this quick list below for some of Tripadvisor's top rated restaurants:
Basilico Deli – A great Italian deli for a quick bite to eat
Carls – If the kids want a frozen treat, and this is the place to go
Foode – Farm-to-table American style food with killer burgers
Bavarian Chef – Authentic German food, great for family style meals
Brock's Riverside Grill – Dinner with a view, steak and seafood bar and grill
Mason-Dixon Café & Baking Co. – "Where the locals eat" and all day breakfast 
Activities
If you want an experience that goes beyond exploring and walking through Old Town, there are many activities to choose from. Because the history of Fredericksburg is such a huge part of the town's culture, there are many different tours to choose from that will guide you through the museums and sites. Other activities include shopping, theater entertainment, Central Park Fun Land, parks, golfing, and more!
For more information on everything there is to do in Fredericksburg, visit Tripadvisor: Fredericksburg.
Source: www.tripadvisor.com