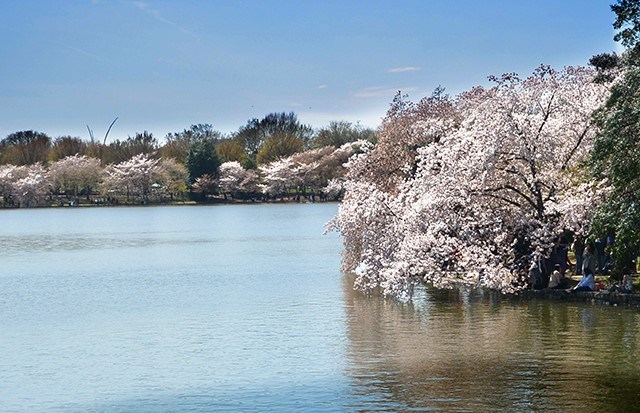 Embrey Mill is Centrally Located to the Best Cherry Blossom Destinations in Virginia
Donated in 1912 by Japan to symbolize the friendship between the United States and Japan, everyone knows that Washington, D.C. has the most famous cherry blossom trees in the land. Visitors from all over the world descend on D.C. to view and take pictures of the beautiful trees, which have a very short-lived bloom, during the National Cherry Blossom Festival. The dates of the national Cherry Blossom Festival will vary each year depending on the weather, but the best time to visit is usually March 15 – April 16. However, if you want to avoid the large crowd of tourists, living at Embrey Mill, puts you in a central location to other various cherry blossom destinations. Here are some exquisite garden destinations to view these beautiful trees:
Meadowlark Botanical Gardens in Vienna has about 100 cherry trees made up of over 20 unique varieties. In addition, this location allows you to stroll through 95 acres of display gardens and plant collections. The walking trails wind past sparkling lakes and the brilliantly landscaped gardens.
River Farm in Alexandria is a 25-acre estate that sits on the banks of the Potomac River, and was once part of George Washington's property. It features a beautiful grove of cherry trees near the front gates, and four acres of meadows with flowers on display during the spring, as well as a children's garden and play area.
Green Spring Gardens in Alexandria has a beautiful display of cherry trees and a variety of other spring flowers, as well as a children's garden and library.
It's a good idea to contact each garden venue prior to your visit to confirm the status of the tree's blossom.
In addition to these beautiful garden locations, you can also visit, Arlington National Cemetery in Arlington, Alexander Bell Drive in Reston, and the Van Gogh Bridge at Lake Anne in Reston.