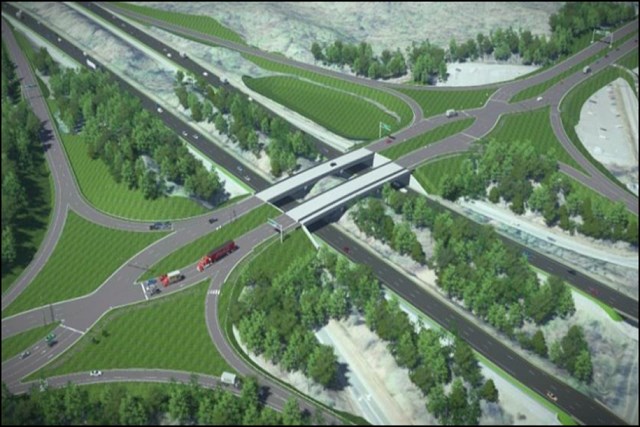 Easier Access to Embrey Mill
That's right, all you coffee-guzzling commuter troopers! Your ears do not deceive you! This fall marks the beginning of a new construction project designed to address the congestion issues around Exit 140 on Courthouse road. Ever heard of the Divergent Diamond Interchange? It's the latest and greatest innovation in road design, and it's going to replace the interchange that's currently in place. By simply splitting the on- and off-ramps so that one can turn either right or left off I-95 and crossing the streets before and after the bridge, getting to the morning commute will be easier than ever before! Additionally, VDOT will also be widening Courthouse Road from a two-lane road to a four-lane road to accommodate the new traffic patterns and the new road design. This widening will start at Ramoth Church Road and end at Cedar Lane.
We are very excited to see this project get under way, as this change will benefit everyone living at Embrey Mill by reducing traffic jams and by providing faster commuting times. This is a great development for Stafford County and we are so pleased that they will be beginning construction soon!
For those who like to know the details (or for those who see highway interchange plans as a form of modern art) here's a link to the project page on the VDOT website that shows timeframes, affected areas, and construction phases:
http://www.virginiadot.org/projects/fredericksburg/interstate_95-route_630_courthouse_road_interchange_relocation_and_route_630_widening.asp
So for all you road warriors out there, who see the daily commute as a time for self-reflection or relaxation, go ahead and settle in with your cup of Joe, loosen that tie, and crank that podcast up to 11. You've earned it.
Enjoy the Road and Safe Travels!