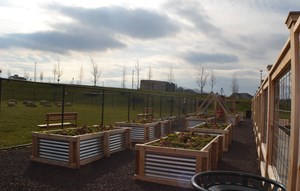 Earth Day is Right Around the Corner!
Earth Day is an annual event that started on April 22, 1970 to celebrate the planet's environment and raise public awareness about pollution and the fact that this planet's resources will not last forever. Since then, every April 22, Earth Day has turned into a worldwide celebration with rallies, conferences and outdoor activities and service projects.
It's the perfect day to teach the kids that our earth should be protected so its precious resources can be available to us for many years to come, by keeping our planet clean and learning how to reduce, reuse and recycle. Here are some easy things we can do and teach our little one's the importance of this day.  We all know doing our part with little changes can lead to big results.
1. Plant a tree, flowers or vegetables in the garden – Take your children to a local nursery and pick out a small tree or some flowers that you can plant in your yard or   garden. You can explain to the children that trees and plants reduce greenhouse gases and give us cleaner air.
2. Reuse & Recycle – Get the children involved when it comes to recycling and explain to them why it's important.  Show them the different types of items that can be recycled and have them help separate trash from recyclables.
3. Conserve water – Teach your children to turn off the faucet when brushing their teeth. As much as 2 gallons of water is wasted when the water is left running.  Also, limit the amount of time when washing hands or in the shower. This will help them to understand that water is not a limitless resource.
4. Turn off the lights – Explain to the children that lights, computers, and televisions use energy, and that energy is in short supply, so turning them off when they are not in use is so very important.
5. Use both sides of paper when coloring – Teach your children that when they are doing art projects, like coloring, to use both sides of the paper.  Explain to them that using the paper more than once will help save trees.