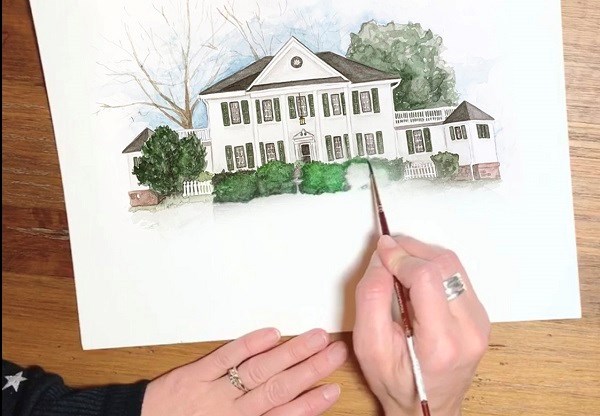 Embrey Mill Entrepreneurs
Ninabel Designs
Nina Beltran
Tell us about your business.
I paint custom watercolor paintings. Currently most of my orders are for houses. I have also painted pets, landscapes, and even designed logos. Eventually my website will include more options. In the meantime I am happy to discuss any custom orders!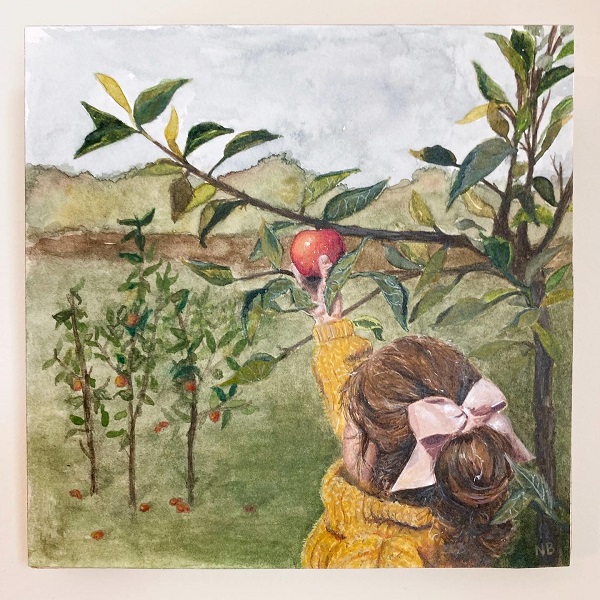 What inspired you to begin this journey?
I've enjoyed creating art for as long as I can remember. I graduated from James Madison University with a Bachelor of Fine Arts. I love to explore different mediums and learn new techniques.
I bought a set of watercolors a couple years ago to use in my travel journal and loved the way the colors layer and blend. I started painting cards for friends and neighbors. After a few requests to paint houses, I started taking custom orders.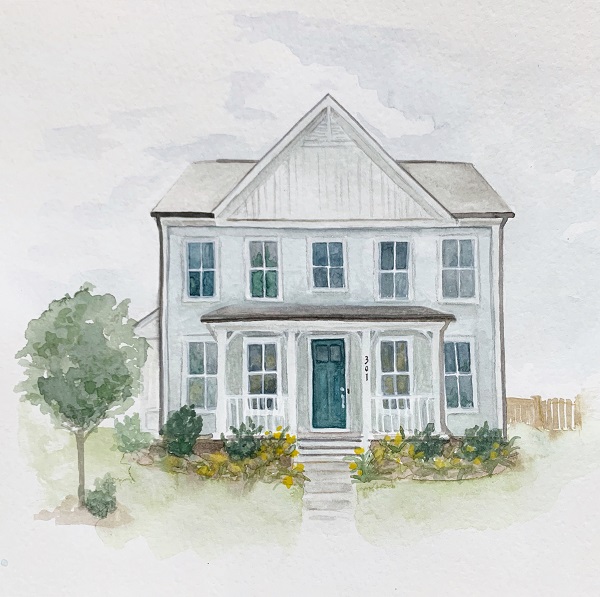 What do you enjoy most about what you do?
Painting is relaxing and fun. I enjoy the challenge of capturing a home's unique qualities on paper. I've been lucky to have amazing customers who are great to work with. 
How has the lifestyle at Embrey Mill positively impacted your business?
We have a large community and I've gotten plenty of orders just through word of mouth.  We have a lot of great neighbors who are happy to support each other. 
You can contact Nina at ninabeldesigns@gmail.com