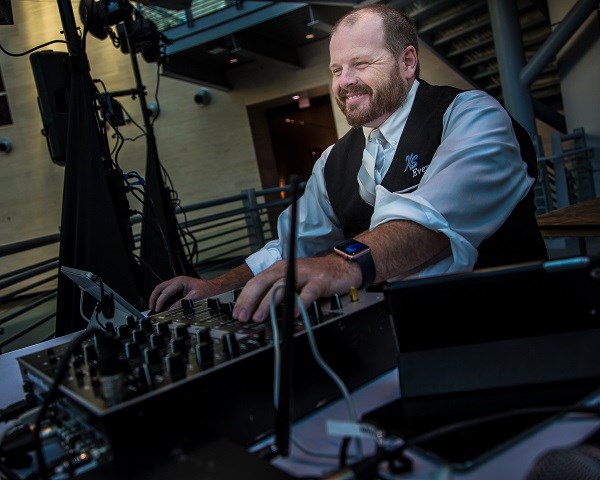 Embrey Mill Entrepreneurs
Professional Light & Music: Masters of Ceremonies
Matt Sutton
Tell us about your business.
Professional Light & Music: Masters of Ceremonies is a locally owned service provider in the greater Stafford, VA area. We provide DJ/EmCee, Officiating, and Event Coordination & Planning services. We're a small business that keep the focus on customer satisfaction and high quality service at a reasonable price to fit any budget.
What inspired you to begin this journey?
It started in college over 20 years ago when a brother needed help with his small DJ business. From there I continued to grow my talents and business as a side opportunity from my primary profession as a public school educator. From small gigs such as school dances and birthday parties, I grew to focus on weddings and receptions. I have a love for music and entertaining people and this business allows me to those very things.
What do you enjoy most about what you do?
The look of joy on my customers faces. When I play that "perfect" song that has everyone on their feet dancing, cheering, clapping, and living in a moment of complete joy, I know I've done the best job I can do. Life is busy for everyone that to allow them a few moments to escape to a world of fun and joy with their closest friends and family is a wonderful feeling for me.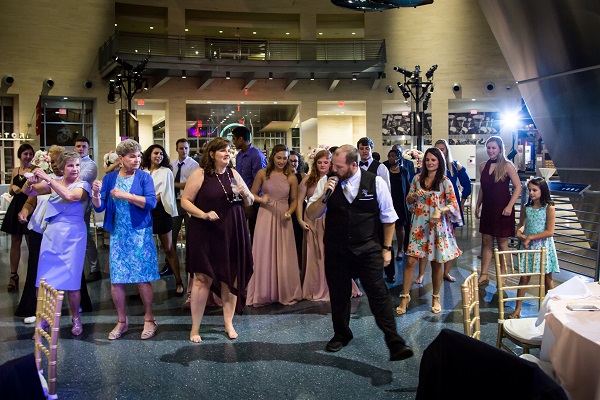 How has the lifestyle at Embrey Mill positively impacted your business?
There is ALWAYS something fun happening in Embrey Mill. From yard and street gatherings to pool parties to neighborhood celebrations, there is always an opportunity for me to provide the best music for everyone to enjoy. Embrey Mill and its partnership with the Grounds Bistro & Café has been a great partner with my little company to host Trivia Nights every Monday and Karaoke nights the last Friday of each month to give everyone in the neighborhood a great place to get away and have fun without having to leave Embrey Mill. I've been able to even provide our quality service for some of our neighbors wedding celebrations and birthday parties.
Do you have any special discounts/promos to offer your fellow Embrey Mill residents?
I'll happily offer a 10% discount of the total contract price to any resident of Embrey Mill for any event for which they are seeking our DJ/EmCee and/or Event Coordination services.
Be sure to follow Professional Light & Music: Masters of Ceremonies at:
www.facebook.com/ProLightAndMusic
Follow them @ProLightNMusic