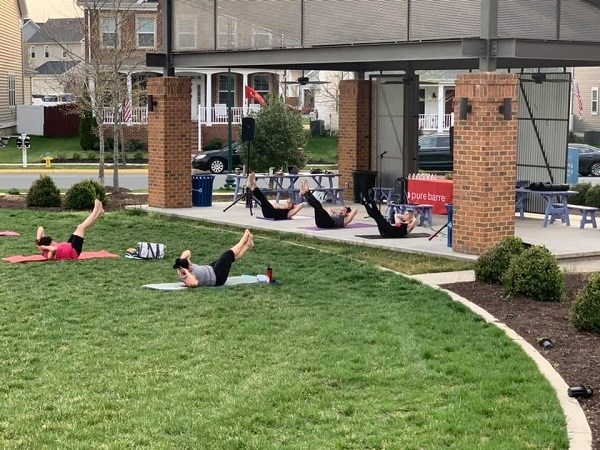 Stafford's New Pure Barre Came to Embrey Mill!
The warm, beautiful spring weather is upon us and we are searching for any and all opportunities to spend more time outside.
The new Pure Barre studio that will soon be opening in the Embrey Mill Town Center hosted an outdoor pop-up class at Embrey Mill's Festival Park last week! For Pure Barre members and Embrey Mill residents alike, it was a beautiful evening for a fulfilling (and fun!) outdoor workout.
There are plenty of open green spaces at Embrey Mill for your own workouts, allowing you to also breathe in that fresh spring air! Bring a bottle of water and a yoga/exercise mat and you're set!
Find which one of Embrey Mill's parks is best for your next outdoor workout, and check out the 10+ miles of paths and trails throughout the community, too!