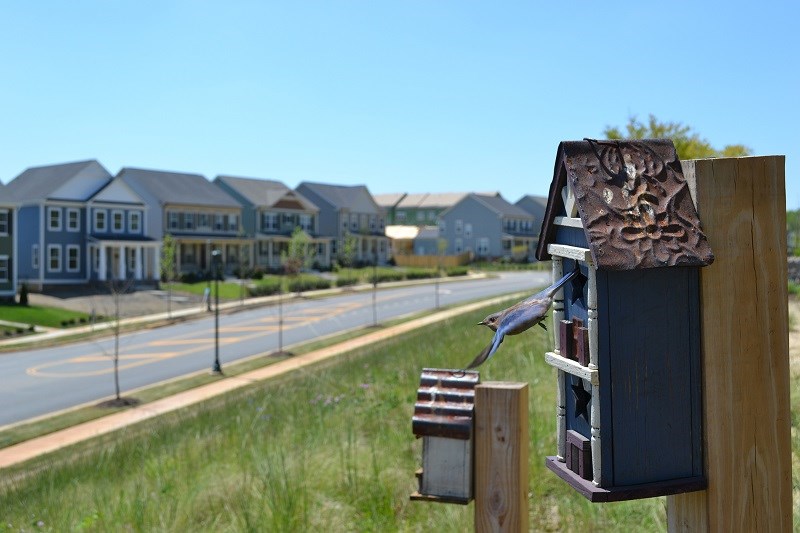 The Birds at Embrey Mill
Springtime is springing out all over.
Flowers push themselves up from their winter slumber.
Trees reach out to the sky hungry for their leaves to taste the sunlight.
And birds of all sorts fill our Embrey Mill community with song.
Here are a few birds of note (get it?) that you can listen and look for with your family:
A great place to begin your search for birds at Embrey Mill is our Blue Bird Hideaway park. Pack a lunch, sit at a picnic table, and enjoy a meal in the sun. Bring a notebook to jot down the birds you see and hear, including those living in all our blue birdhouses! The Blue Bird Hideaway is a wonderful place to relax, soak up nature, and observe our local feathered friends.
Because there are more birds in our backyards and parks than just the four mentioned above, here's a great bird identification guide loaded with all sorts of other education and fun resources for families who have gone to the birds at Embrey Mill: Northern Virginia Backyard Bird Identification Guide and Checklist.