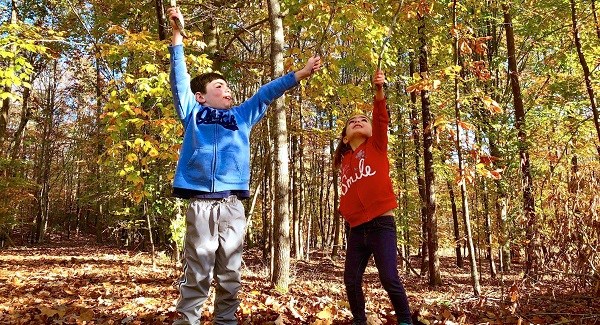 Getting Active Around Embrey Mill
Getting Active around Embrey Mill
As the weather gets nicer, we know you're looking to enjoy the great outdoors. Here at Embrey Mill there's no shortage of outdoor activities for you and your family. Whether walking trails to scenic parks on site, or a short drive to gorgeous hiking trails in the state park, we want you to enjoy getting active. To make sure you're getting the most of Embrey Mill and the Stafford, Virginia area, we've put together this collection of must-do outdoor activities for the Spring and Summer.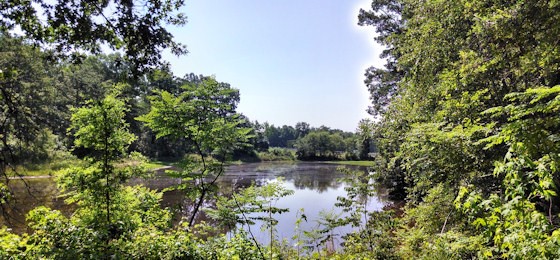 Aquia Landing Park. Just over 15 minutes down the road, Aquia Landing Park is an outdoor oasis. Load up your family (and Fido) to head over and experience trails, fishing, birdwatching, and more in this 32-acre dog-friendly park. The park is free to use from 8AM until dusk during the week, Monday through Friday.
Patawomeck Park. A quick 15-minute drive north, Patawomeck Park is the open space you and your family need for a fun-filled afternoon. There's something for everyone to enjoy here, from trails to a picnic pavilion to grills and a playground.
Curtis Park. Only a 20-minute drive from Embrey Mill and you'll reach Curtis Memorial Park. From fishing to a disc golf course, picnic tables and playgrounds to a skateboard park, there's something for everyone to enjoy on a beautiful afternoon. Wrap up your day out by taking on their walking trails and soaking in the gorgeous scenery, or enjoy a few rounds of golf at the Gauntlet Golf Club.
Widewater State Park. There's no place more scenic to go out kayaking than Widewater State Park, just 25 minutes from here at Embrey Mill. Open from 8AM until dusk, this park provides a walking trail that's engaging for everyone in your family. The park is growing, with plans to expand to include more canoe-kayak options and paddle-in camping for when you need to getaway close to home. Don't miss the breathtaking views of the Aquia Creek and Potomac River as you explore!
Right here at Embrey Mill. Did you know that we have close to ten miles of trails right here in Embrey Mills? You can visit the Rocky Run Trail, take a stroll down the Mine Road Trail, or go off the beaten path with our 4.5-mile hiking trail. Still have energy after taking in those views? Finish up your afternoon with Park Loop, passing by all the parks here at Embrey Mills. You can also use this interactive map to find where they are!
We hope you visit all of these gorgeous spots in here in Stafford and get to enjoy the beautiful weather as we head into the spring and summer. Whether down the road or a quick drive away, we cannot wait to see you on the trails this spring and summer!